07-Jul-2022: Latest News from Denton Hall Stables the home of Michael Dods Racing
05-Jul-2022: Wor Willie strides to easy success under Paul Mulrennan at Pontefract
01-Jul-2022: Second career win for Alethiometer under Connor Beasley at Doncaster
21-Jun-2022: Proud Archi makes it five course and distance wins at Beverley
10-Jun-2022: York double for the yard as Northern Express defies topweight under Paul Mulrennan
10-Jun-2022: Gale Force Maya makes it her 10th career win at York
09-Jun-2022: Arch Moon bounces back to form with easy win under Connor Beasley at Haydock
08-Jun-2022: Azure Blue impresses under Paul Mulrennan at Hamilton
A right Royal disappointment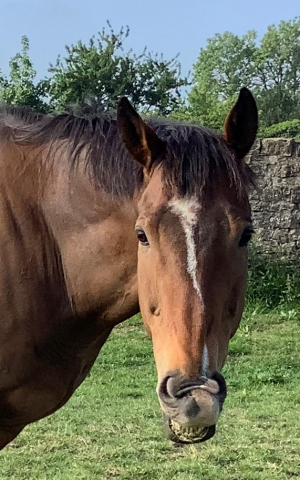 Evening all, Barney McGrew here – celebrity equine blogger and sex symbol.
I'll be honest with you, I'm a bit miffed this week and I'll tell you why. It's Royal Ascot next week and, unbelievably, I haven't been included in the Denton Hall party.
Can you believe that? It's the social occasion of the year, I'm the biggest name at the stable, and the miserable buggers have left me off the list.
It's bloody annoying because I've been trying hats on all week. First I tried this one…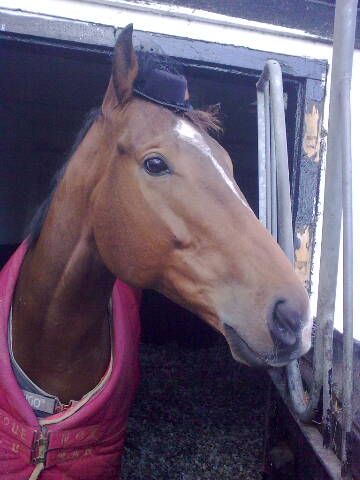 Then I tried this one…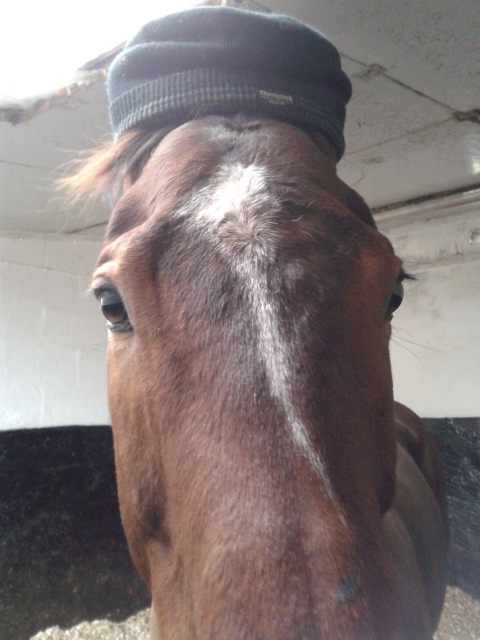 Then I thought I might go for the more avante-garde 'natural hay' look…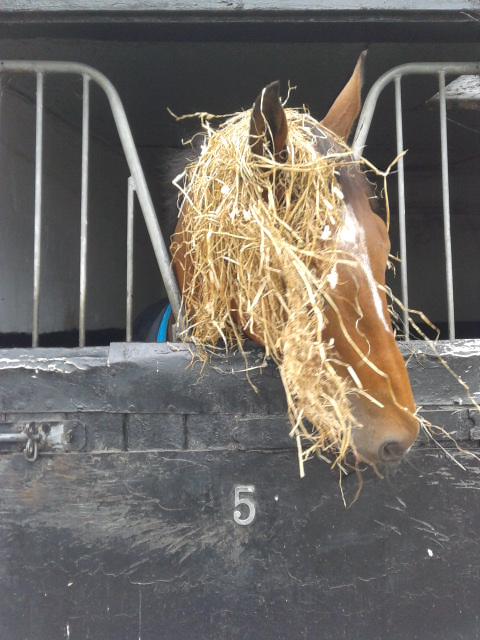 But I, eventually, plumped for a more traditional Ascot style.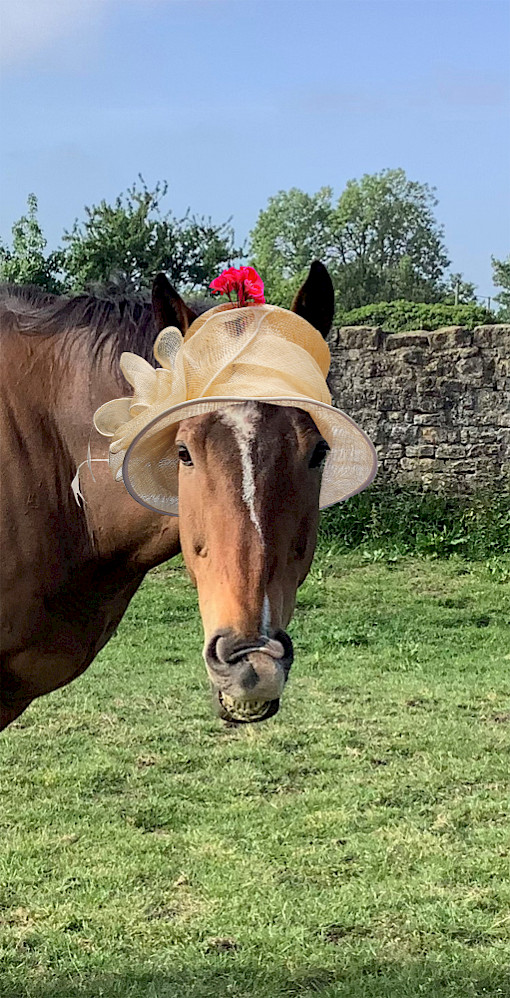 Cost me a fortune – only to discover I won't be in the horsebox bound for Berkshire.
I hate to say it, but I'm a bit disappointed in my Carole but I suppose it won't have been her decision. It'll be the Gaffer – the Michael human. He's always been jealous of me.
Anyway, I've heard that my Carole has bought yet another new outfit. How many outfits do female humans need for God's sake? I'm led to believe her latest dress is white with royal blue flowers, with a royal blue jacket and 'fascinator'. I'm sure she'll look lovely but how much did it cost? And why couldn't she wear one of those outfits she's only ever worn once before? That's what I want to know – and, I dare say, the Gaffer's asking the same pertinent questions.
Oh, and what's this fascinator lark all about, anyway? It's not a proper hat, is it? According to Wikipaedia, the word 'fascinator' is derived from the Latin verb, 'fascinare' which means "to fascinate". It adds: "Historically, the term was also applied to a person or animal with the magical power of rendering others unable to move or escape."
What a lot of bloody rubbish. Either wear a proper hat or don't bother. Apparently, there's a halfway house between a hat and a fascinator that's called a "hatinator". Give me strength.
Here's another fascinating fact for you: Fascinators suddenly became more popular after dozens of them featured in the 1982 classic film Blade Runner. Bet you didn't know that, did you? Educational, this blog.
Just be warned – if anyone comes anywhere near my stable wearing a fascinator, I'll eat the bugger.
ANYWAY, onto the horses that are down to run at the Royal meeting. On Tuesday, we've got Que Amoro running in the King's Stand Stakes. She's a cracking filly who deserves to win a Group 1 before too long, so hooves crossed for her.
She hasn't run so far this season but she was telling me she really enjoyed having a spin at Thirsk the other day with the Paul human in the saddle. She likes him riding her and it'll have sharpened her up nicely.
Then we've got my old mate Brunch – or Brunchy as I like to call him – down to run in the Royal Hunt Cup on Wednesday, but the gaffer's warned that he won't run if it gets too firm.
I've noticed Woven is entered for the Buckingham Palace Stakes on Thursday and the Wokingham Handicap on Saturday. Pendleton and Commanche Falls are also down to run in the Wokingham but I suspect a lot still depends on the ground, and what gets in at the weights, so my advice is to hold your horses for now.
Whatever runs, they have my best wishes.
I WANTED to say well done to one of the young 'uns – Circoloco who was second on her debut at York on Friday. She's a nice filly, who thinks the world of me, and that was a promising start to her career. Well done Circy – keep up the good work.
FINALLY, a couple of hat jokes for you…
What did the hat say to the tie?
"You hang around here – I'll go on a head..."
I said to my Carole the other day: "I've bought a new hat."
"Fedora?" she asked.
"No, it's for me," I replied.
Am I hilarious or what?
Take care everyone, lots of love,