22-May-2022: Latest News from Denton Hall Stables the home of Michael Dods Racing
14-May-2022: Tinto holds on at Thirsk under Connor Beasley to win at Thirsk
11-May-2022: Dakota Gold bounces back to form with an historic 6th win at York under a great Connor Beasley ride
09-May-2022: Aquamas makes it back-to-back wins at Musselburgh under Connor Beasley
30-Apr-2022: A great day with wins for Zuffalo and Wor Willie at Thirsk, and Blackrod at Newmarket
27-Apr-2022: Aquamas breaks her maiden at Musselburgh under Connor Beasley
25-Apr-2022: Thirsk double for Connor Beasley as Langholm follows Emeralds Pride into the winner's enclosure
20-Apr-2022: Motawaazy does it again - fourth Catterick victory for prolific gelding under Connor Beasley
12-Apr-2022: Gale Force Maya lands Newmarket race on seasonal debut in the hands of Connor Beasley
05-Apr-2022: Chiellini wins on his debut at Pontefract under Connor Beasley
16-Jan-2022: Great to get off the mark for 2022 with Lady Lou landing odds of 80/1 at Southwell under Callum Rodriguez
Have you a question you'd like to ask a member of the team? Then send it to us by email and we'll endeavour to answer it.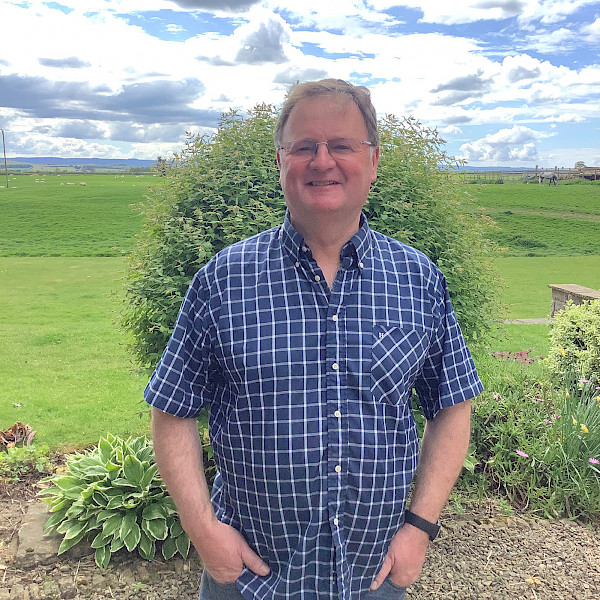 Michael Dods
Trainer
Michael started training from Denton Hall, near Darlington, in 1990, following the sudden death of his father Dickie Dods.
Since then, Michael has developed into one of the most consistent trainers in the north of England, clocking up more than 200 winners over the past five seasons.
In recent seasons, Michael's reputation has been elevated by the Group 1 successes of Mecca's Angel and Mabs Cross. Mecca's Angel became the first horse in 30 years to win back to back runnings of the Nunthorpe Stakes in 2015 and 2016, while the victory of Mabs Cross in the 2018 Prix de l'Abbaye took the stable over the £1m barrier for the season.
Michael was born into a family that had farmed at Denton Hall for two generations and the family business still includes, sheep, arable and fattening beef cattle.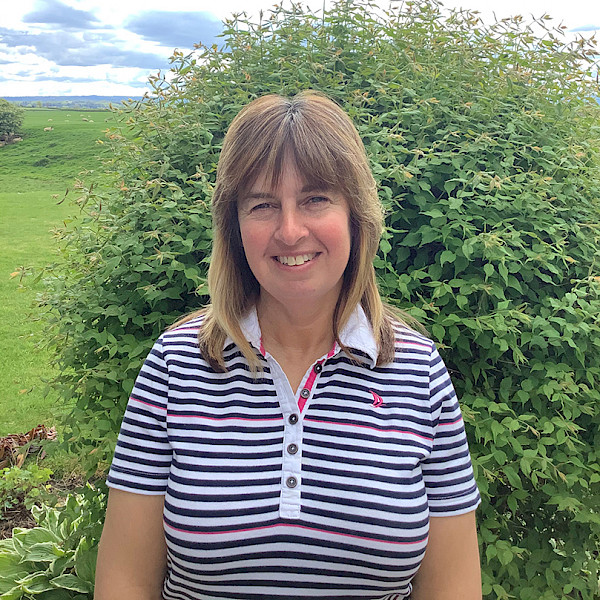 Carole Dods
Assistant Trainer
Carole has been an integral part of the training operation throughout Michael's career.
The couple married in 1990 – the year Michael took over from his father – so the success of the yard over three decades has been a true partnership.
Carole grew up as part of a farming family at nearby Caldwell and was an accomplished team chase rider in her youth.
As well as managing the administrative needs of a busy racing stable, Carole also fulfils a vital role behind the scenes with the horses.
For example, her patience in leading the headstrong Dakota Gold up to the start and helping him to settle at the stalls was key to the horse's remarkable success.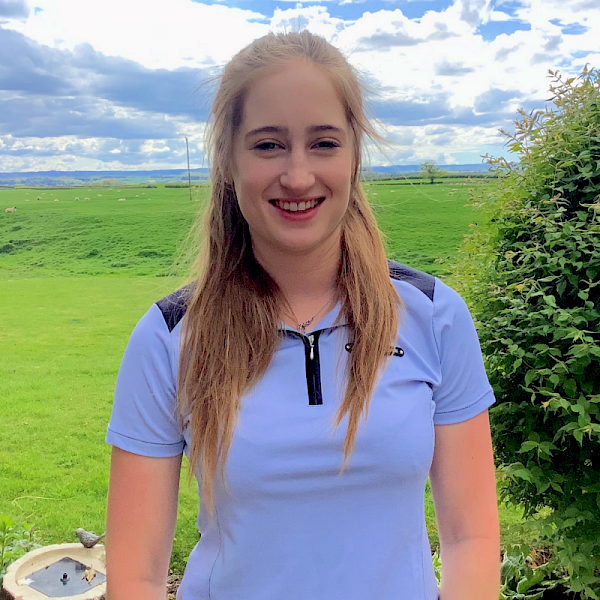 Chloe Dods
Amateur Jockey
Chloe has racked up 19 rides under rules and, although she's still waiting for her first winner, she's had two seconds and a third.
She says the highlight of her career in the saddle so far was riding Archi's Affaire in the 2019 Queen Mother's Cup at York. Although unplaced, she loved the experience of riding on the famous Knavesmire.
Chloe rides out regularly at Denton Hall.
She also recently passed a road haulage exam so brings transport management expertise to the yard.
Chloe also graduated from York St John University in 2018 with a first-class honours degree in biomedical science, and is working as a senior medical information specialist.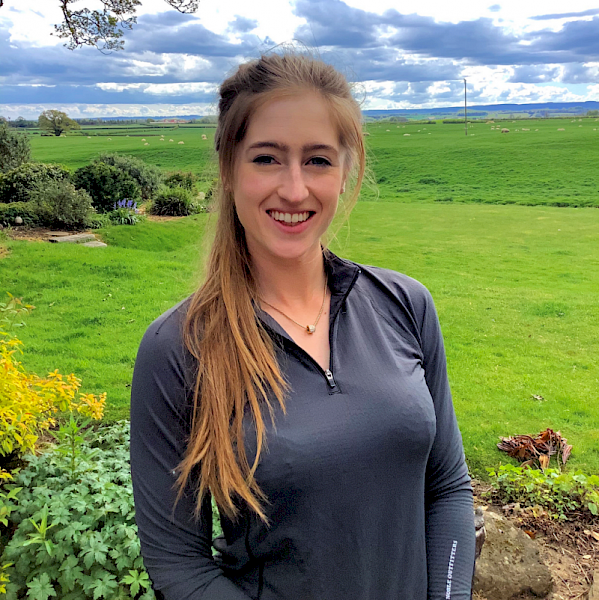 Sophie Dods
Amateur Jockey
Sophie goes into the 2020 season having had 18 rides as an amateur jockey and the highlight of her career so far came in June 2018 when she won the Queen Mother's Cup on Mister Belvedere in a thrilling finish at York.
Sophie, who rides out regularly at Denton Hall, has also been placed six times.
She graduated from York St John University in 2018 with a first class honours degree in biomedical science and now works as a trainee chartered accountant.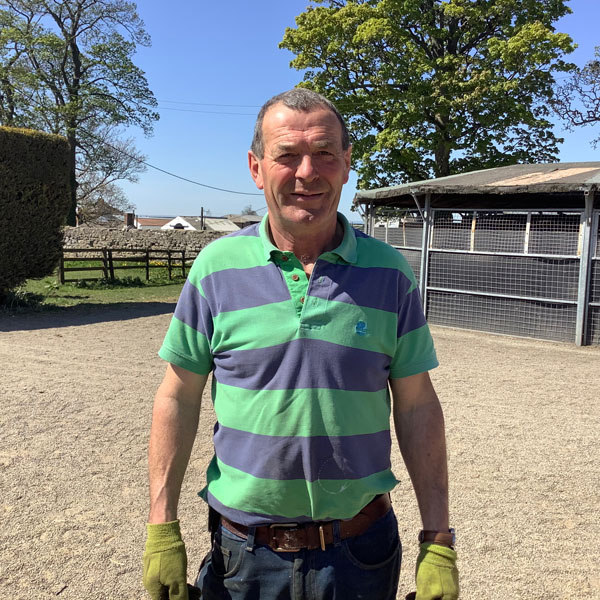 Steve Alderson
Yard Manager
Steve is a real stalwart at Denton Hall, having first worked on the farm as a 20-year-old and progressed through the ranks.
Born and raised three miles down the road at Killerby, he's the son of a farm worker and has a lifelong passion for horses.
Steve has had two stints at Denton Hall, having worked for us for 14 years before leaving to run his own business. Having returned to the yard, he's now in his 13th season back and doing a great job.
His role involves the feeding of the horses, maintenance, working the gallops, and generally ensuring it is a smooth operation. He is a real asset.
"I just do whatever needs sorting and, for me, the satisfaction is about seeing the horses healthy and happy," he says.
Outside of work, his hobbies include watching cricket, with his son, James, playing for Barnard Castle. He's also recently become a doting grandad.
Best racing memory: "Mecca's Angel winning the Nunthorpe Stakes at York the first time was a great day."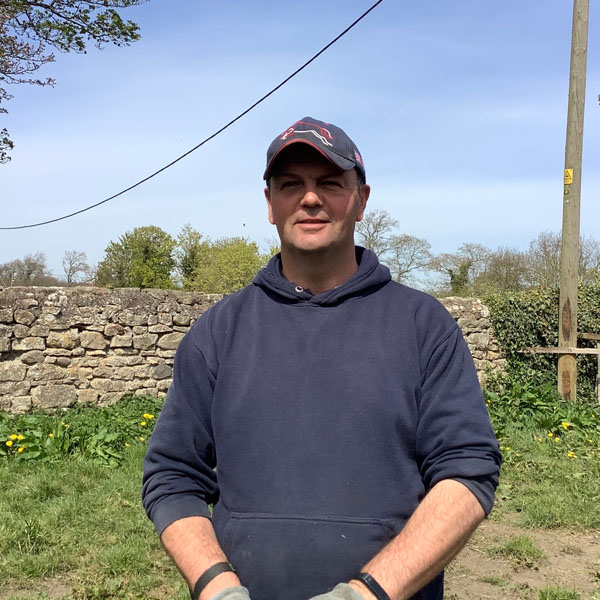 David Dickenson
Head Lad
David has a wealth of experience in racing and has become central to the yard's success since he joined two years ago.
He was brought up with horses in Derbyshire and began his racing career by riding out as a 13-year-old for trainer John Mackie.
He went on to work for Red Rum's legendary trainer, Ginger McCain, as an amateur jockey in the late nineties. "Ginger was a tough taskmaster who didn't mince his words so you had to develop a thick skin very quickly!" said David.
He moved to North Yorkshire in 2000 to join Micky Hammond's yard at Middleham, and had a spell with Mark Johnston before he started working for a horse feed company.
He and his wife, Sarah, then established their own point-to-point and breaking yard at Forcett, having the satisfaction of training a number of winners.
With a vast amount of knowledge under his belt, David was appointed as Head Lad at Denton Hall in 2018 and has proved to be a key signing.
"We've got some lovely horses at Denton Hall and that's what I'm in racing for," he said. "My job is so varied – I can't ever ask someone to do something I couldn't do myself, so you have to be a complete all-rounder."
His racing highlight was Mabs Cross winning the Prix de l'Abbaye in 2018. "With Michael being away at the sales, there was a lot of responsibility leading up to the race, making sure she was in top form every day, and to win a race like that on the international stage was unreal," he said.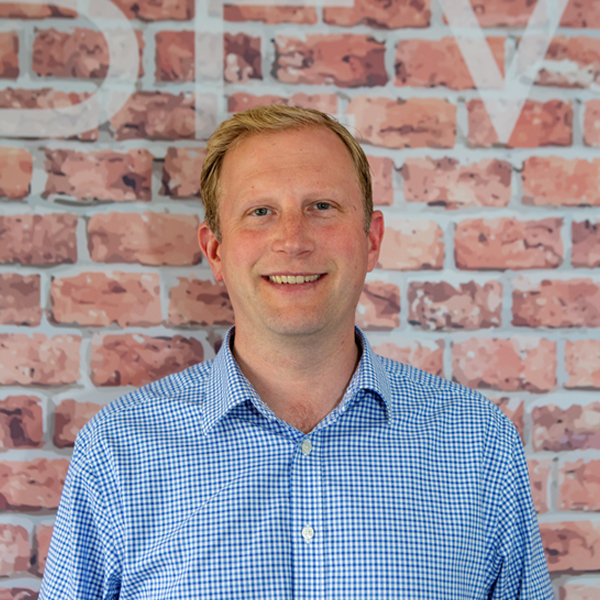 Phil Cramp
Vet
Phil is one of the founding partners of Hambleton Equine Clinic and has become a leading authority on veterinary practices in the racing industry.
Having established the clinic in October 2012, this is his seventh season working with Michael Dods Racing, and has enjoyed seeing the stable flourish in recent seasons.
He is part of the British Equine Veterinary Association Council, and also sits on the Veterinary Committee of the British Horseracing Authority, adding a practical and pragmatic industry voice.
Phil qualified from the Royal (Dick) School of Veterinary Studies in 2005, and completed an internship at The Equine Medical Centre of Ocala, in Florida, followed by a Surgical Residency at Michigan State University. He is, therefore, one of the few veterinary surgeons in the country to hold dual US and European Diplomas in Equine Surgery.
He has developed a particular expertise in lameness and surgery, and the practice has a hospital which provides a referral service for vets across the North of England.
Phil is married to Caroline Blakiston, another founder of Hambleton Equine Clinic, who has a particular interest in racing, having trained and ridden her own point-to-pointers. Caroline is the senior veterinary surgeon at Catterick and Sedgefield racecourses.
Phil says his racing highlight is seeing Michael Dods Racing emerge as a stable capable of producing Group winners, such as Mecca's Angel and Mabs Cross.
"It's really satisfying to be part of a team that is doing so well," he says.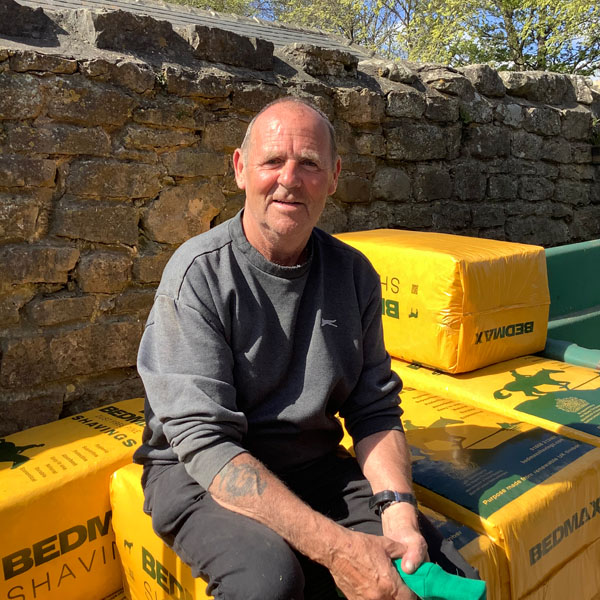 Kenny Williams
Travelling Head Lad
As the man in charge of making sure our horses get to the races safe and sound, Kenny has a huge responsibility.
But, with a lifetime of experience behind him, we have every confidence in Kenny's ability to carry out the role calmly and professionally.
Born in Middlesbrough, Kenny's racing career started as an apprentice jockey for George Robinson, at Haggerston Castle in Northumberland.
He then moved to Middleham to work for Ken Payne; followed by Bill Watts, at Richmond; Basil Richmond, in Lincolnshire; Lynda Ramsden and Andy Turnell, near Thirsk; and Alan Swinbank, at Melsonby.
He's been a trusted part of the set-up at Denton Hall for eight years and last year was recognised by Catterick Racecourse for his lifetime of achievement in racing.
"I've been all over the world, met some wonderful people, and love the camararderie," says Kenny, who rode 10 winners on the flat and another 10 over jumps.
Kenny has an abundance of racing memories, not least transporting Mecca's Angel and Mabs Cross to their Group One victories. But another that stands out is riding out on Teleprompter every morning before he won the Arlington Million for Bill Watts in 1985.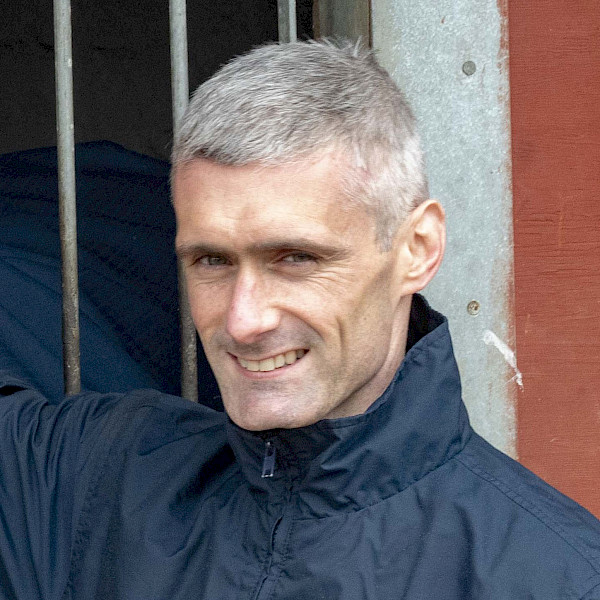 Paul Mulrennan
Jockey
Paul, who grew up in Ealing, began his career in 2000, rode his first winner at Southwell in 2001, and went on to ride out his claim three years later. He joined the elite 1,000-winner club in 2009 when steering Camacho Chief to victory for Michael Dods at Doncaster.
He had his first Group 1 success on Mecca's Angel for the stable in the 2015 Nunthorpe Stakes at York and the filly defended her crown a year later. Paul also enjoyed a Group-winning relationship with Mabs Cross.
Connor Beasley
Jockey
Connor hails from Spennymoor and is the grandson of Bobby Beasley, assistant trainer to the legendary Arthur Stephenson. Connor started riding out for Richard Guest at 14 and joined Michael Dods in 2012, having his first winner at Ayr in that year.
In his first season as a professional, he suffered an horrific fall at Wolverhampton but has made an admirable recovery. Now back firing on all cylinders, he has developed a particularly successful relationship with Dakota Gold.
Peter Barron
Media
Peter Barron is one of the North-East's best-known journalists, with nearly 40 years' experience, and was the longest-serving editor of The Northern Echo.
He's also passionate about racing and manages our social media, website and press relations.
Media enquiries can be made through Peter on 07711 958272.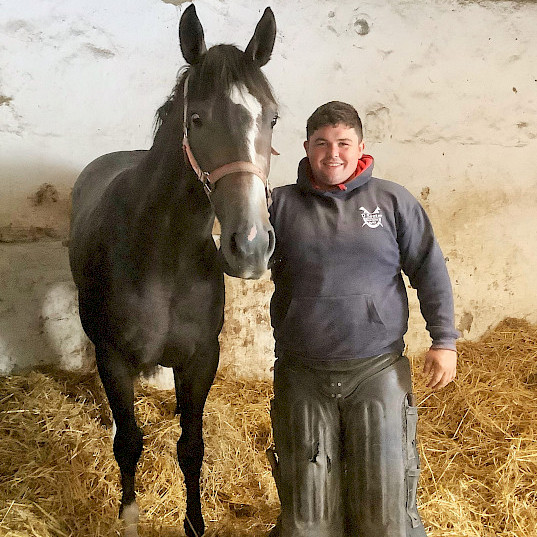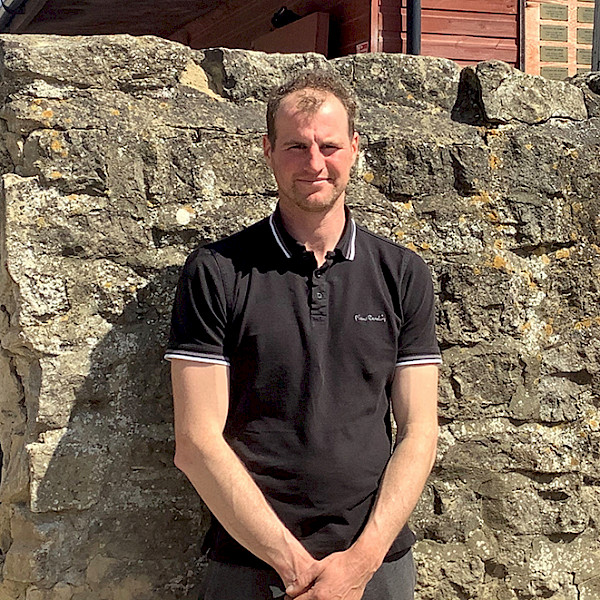 Andrew Glass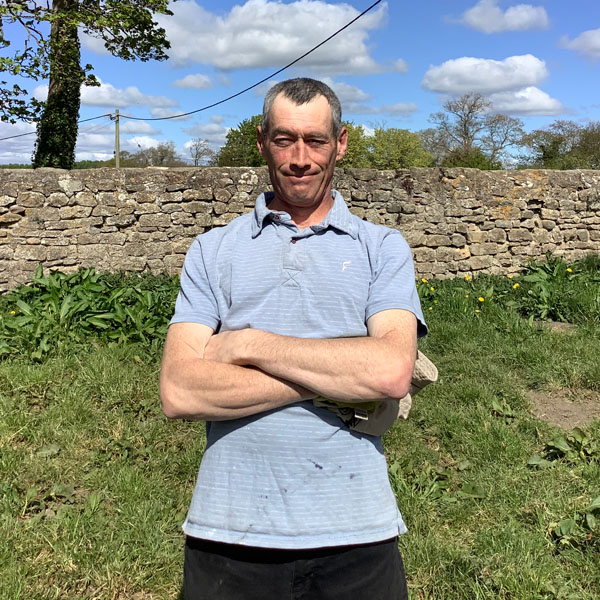 Andrew Miller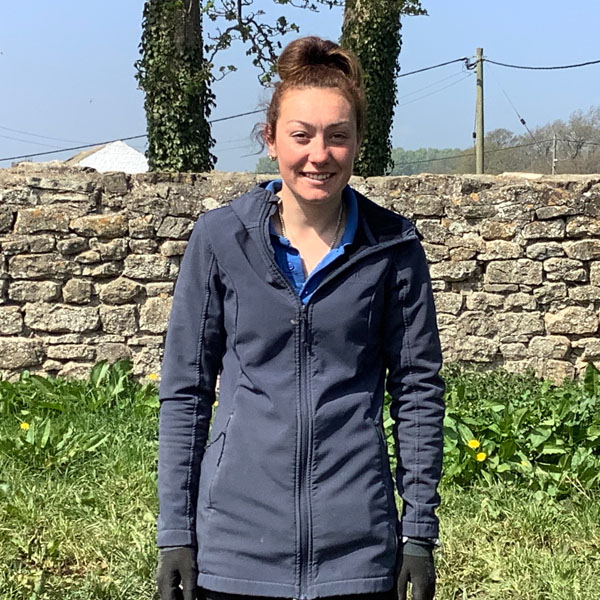 Charlene Collingwood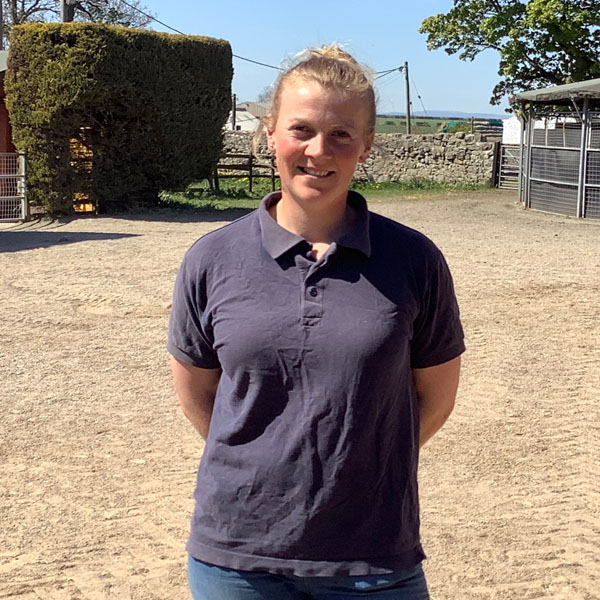 Lauren Mulholland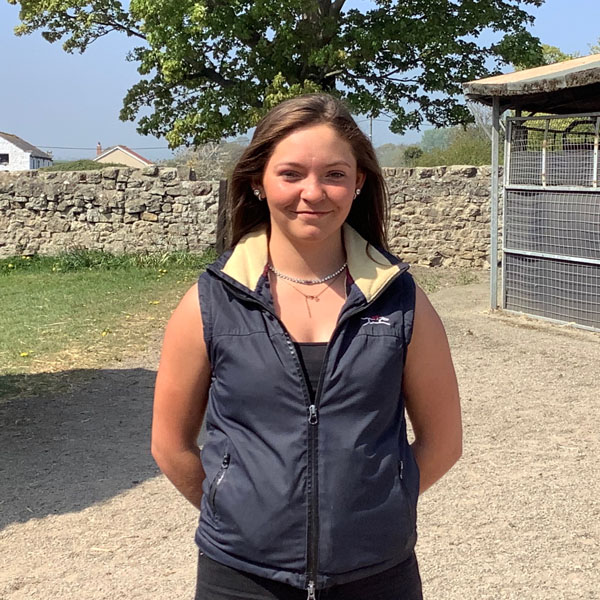 Paige Hopper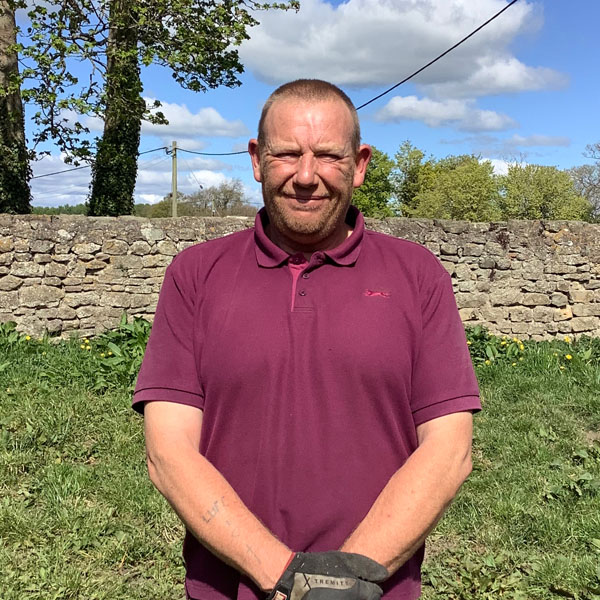 Rob Brown
Willie Blackett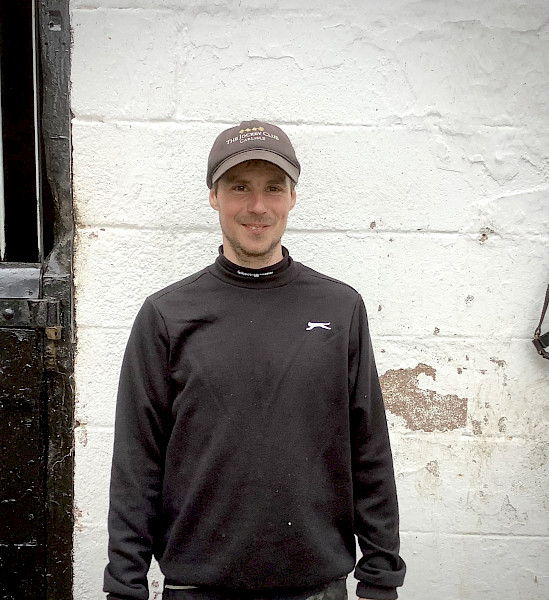 Darren Savage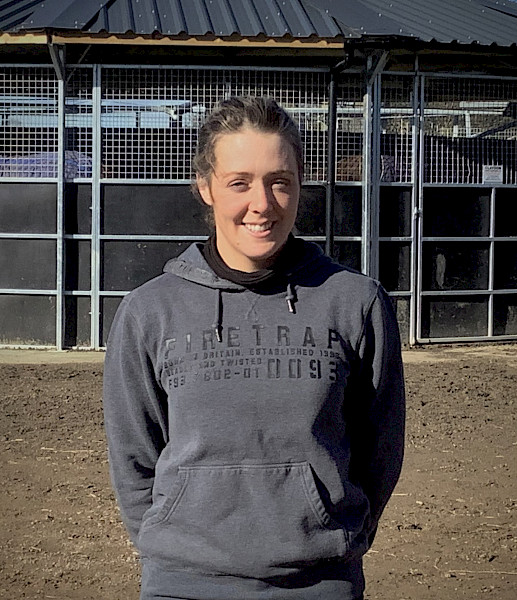 Leanne Bostock
Tilly Boniface
Lauren Stockdale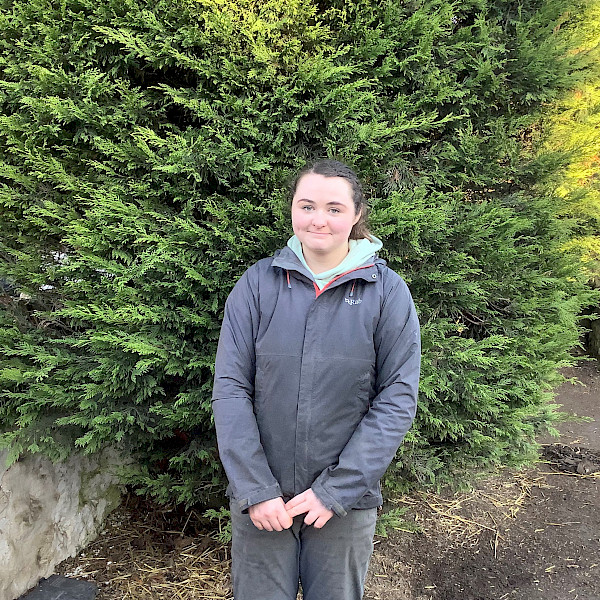 Isobel Souter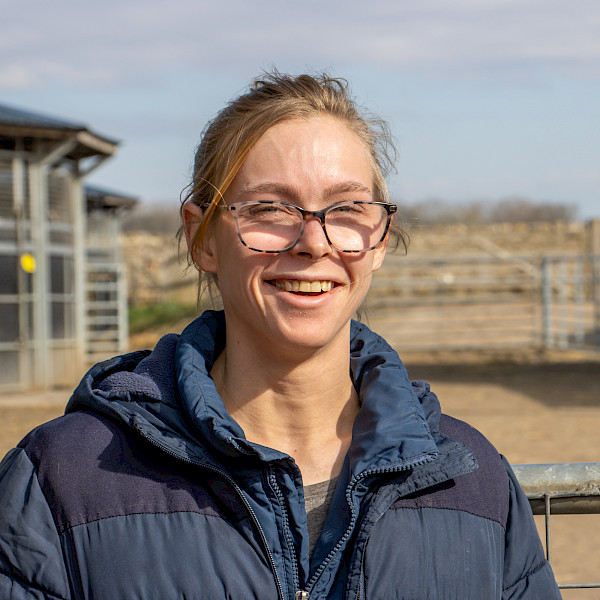 Hope Willis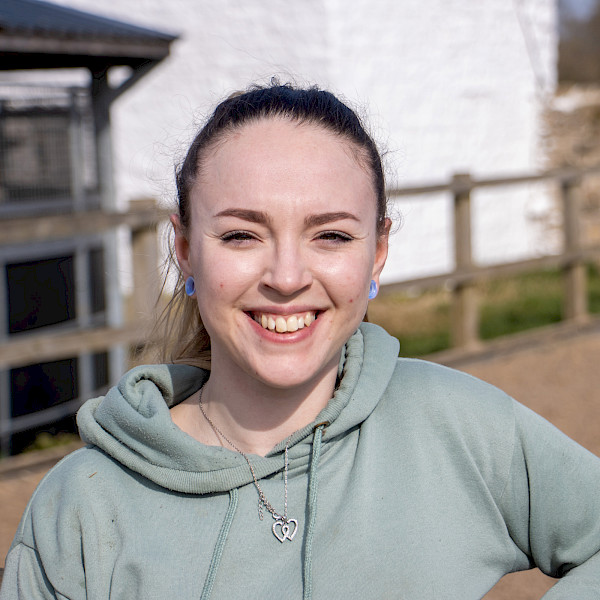 Maddison Smith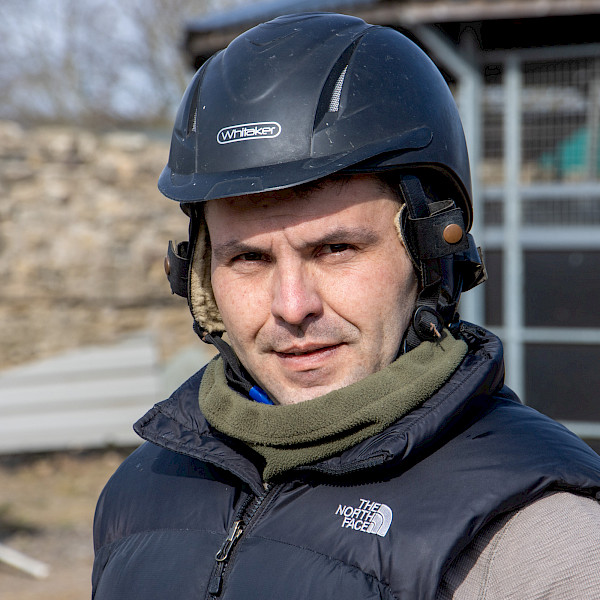 Craig Chadwick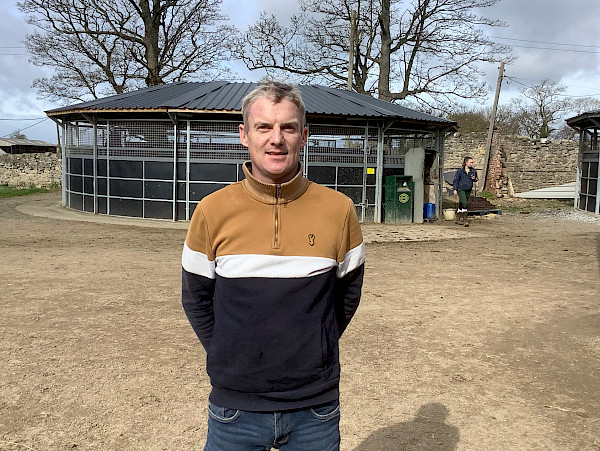 Scott Dobson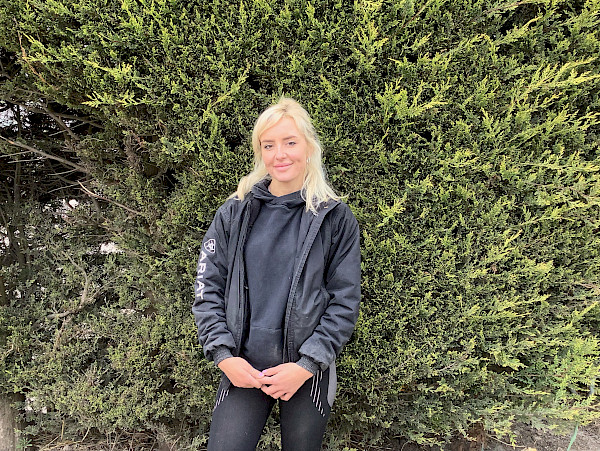 Sam Cowell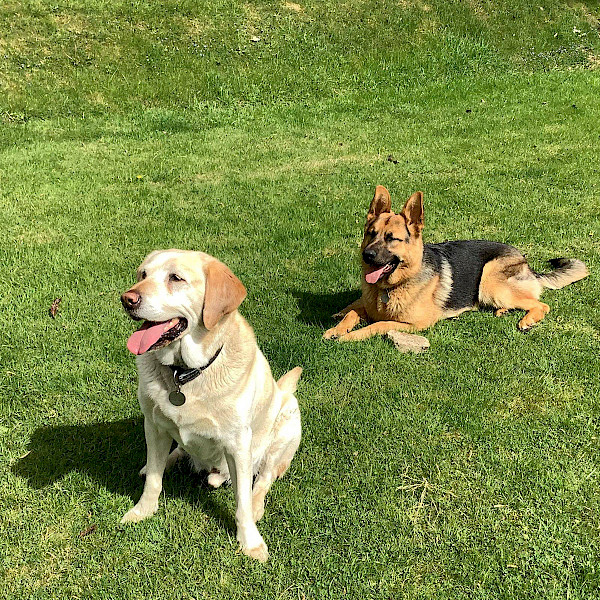 Ollie & Bruce
Ollie, the Labrador, and Bruce, the Alsatian, don't really contribute much to the operation but we love them anyway.
Ollie belongs to Sophie and is described as "pretty lazy" but that's OK because he's getting on a bit.
In stark contrast, Chloe's dog, Bruce, is "hyperactive" but we forgive him because he's only young.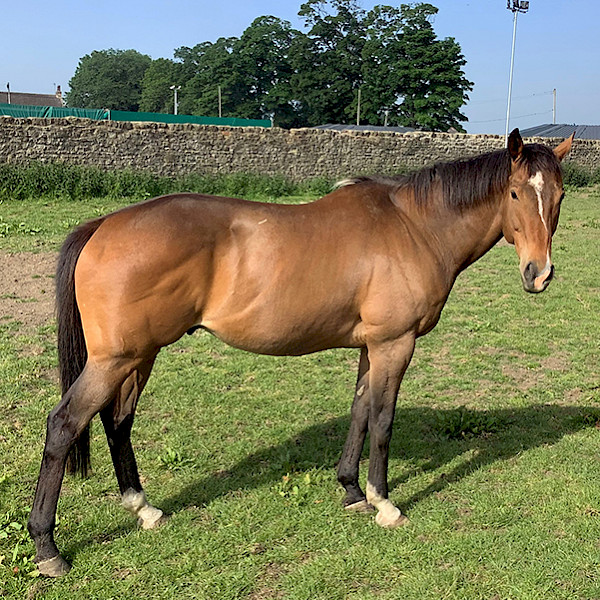 Barney McGrew
Barney was Michael's first group winner and he is now enjoying retirement out in the field at Denton Hall.
He's 19 and is the apple of Carole's eye. If it was a choice between Michael and Barney, there'd only be one winner!
He's seen just about everything in his time, so he's the wise old sage of the operation, keeping an eye out for the young 'uns and making sure all of us are doing things right.
In fact, Barney's wit and wisdom is so admired at Denton Hall, he's now even got his own blog!