17-Apr-2021: Latest News from Denton Hall Stables the home of Michael Dods Racing
13-Apr-2021: Gigi's Beach and Callum Rodriguez land Newcastle win for Denton Hall Racing members
12-Apr-2021: A Boy Named Ivy makes it a Redcar double under a strong Paul Mulrennan drive
12-Apr-2021: Diamondonthehill impresses under a confident Callum Rodriguez ride at Redcar
05-Apr-2021: Danielsflyer makes it two in a row under a great ride from Connor Beasley at Redcar
02-Apr-2021: Aidan Redpath gets off the mark on Havagomecca at Newcastle
27-Mar-2021: Huge run by Brunch to be runner-up in the Lincoln Handicap at Doncaster
02-Mar-2021: Danielsflyer gets up under Connor Beasley to win at Newcastle
28-Jan-2021: Whittle Le Woods starts the 2021 ball rolling with gutsy win at Southwell under Paul Mulrennan
Racehorse trainer Michael Dods attends most of the thoroughbred yearling and horses in training sales in the UK and Ireland so if you have any specific requirements over and above the horses listed below please feel free to contact Michael for an informal discussion on your individual requirements.
2015 Blackheath: Bay Gelding by Excelebration - Da's Wish
6-Y-O Bay Gelding (Excelebration x Da's Wish)
 A few 10% shares are still available in Blackheath, for more details email dods@michaeldodsracing.co.uk.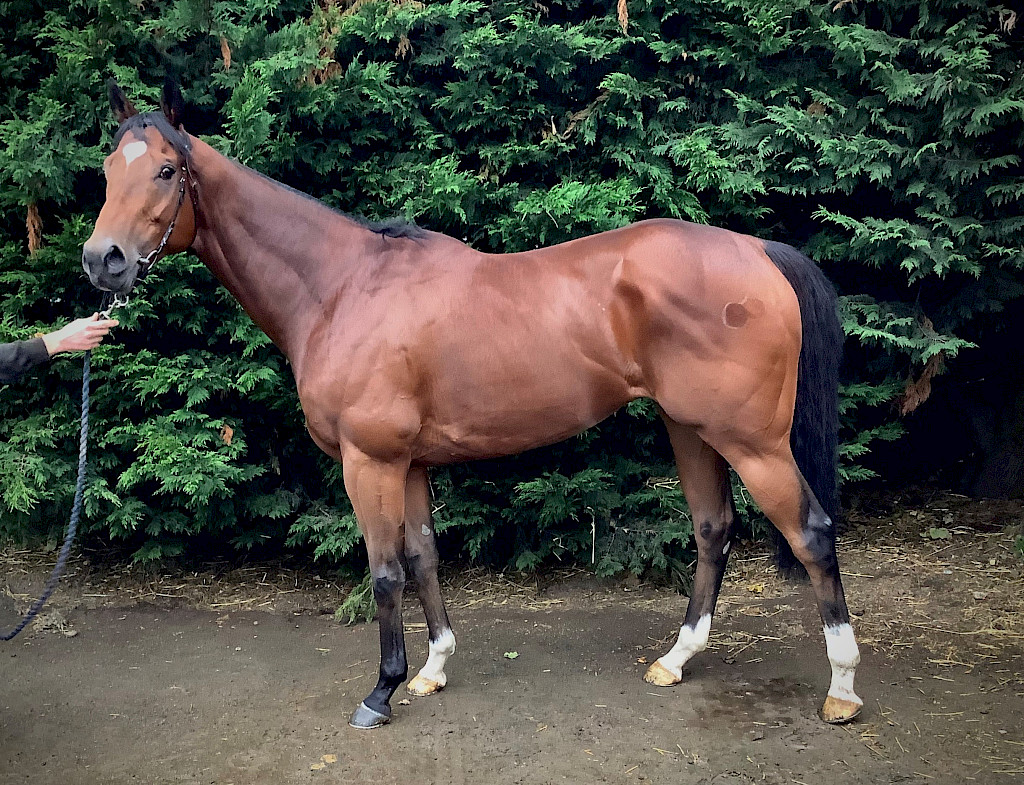 2019 Bay Colt by Dragon Pulse – Queen of Prussia
2-Y-O Bay Colt (Dragon Pulse x Queen of Prussia)
Racey colt who would be a 2/3 yr type. Strong sort
2019 Grey Gelding by El Kabeir – Red Savina
2-Y-O Grey Gelding (El Kabeir x Red Savina)
His dam Red Savina was placed at 2yrs and is a sister to White Bullet a winner at 3 and placed 3 times including Listed Marygate Stakes.  A strong good walking sort with a lot of scope. 50% available
2019 Grey Gelding by El Kabier – Maybe Now Baby
2-Y-O Grey Gelding (El Kabeir x Maybe Now Baby)
Good looking gelding bred to be speedy out of a Kodiac mare. 2/3 yr old sort. 50% available.
SOLD 2016 Woven: Chestnut Gelding by Dutch Art - Regal Silk
5-Y-O Chesnut Gelding (Dutch Art x Regal Silk)
SOLD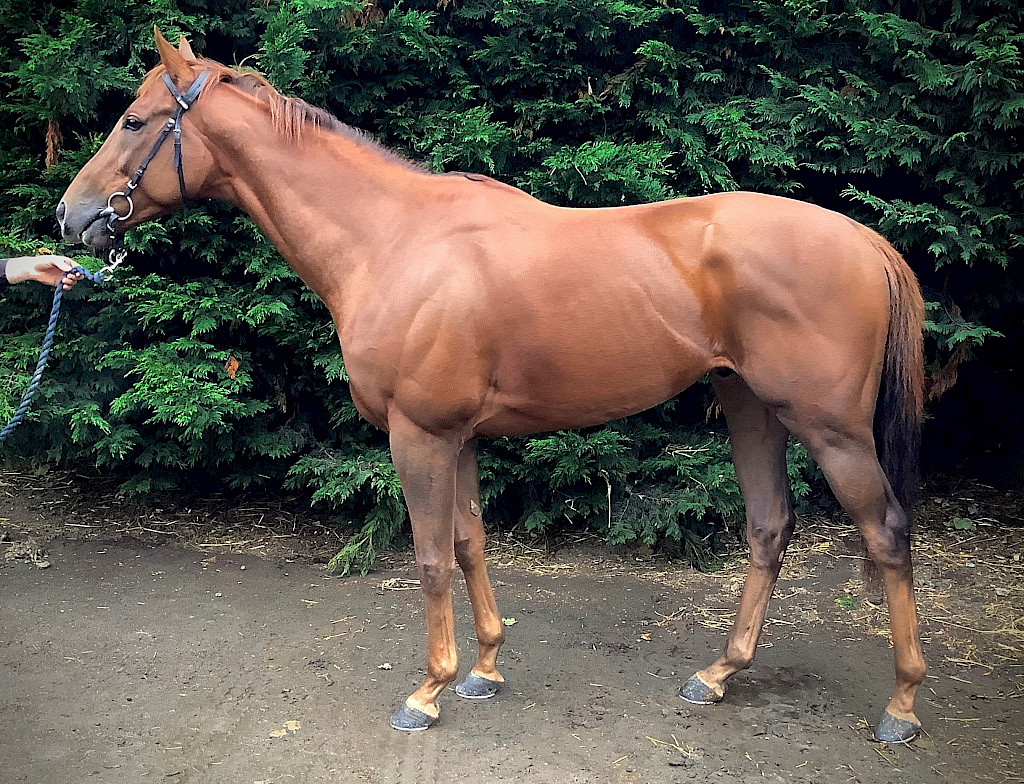 SOLD 2019 Bay Colt by Cotai Glory - Puddles
2-Y-O Bay Colt (Cotai Glory x Puddles)
Strong two-year-old type who looks a runner, should be early. SOLD
SOLD 2019 Bay Colt by Footstepsinthesand – Bayan Kasinga
2-Y-O Bay Colt (Footstepsinthesand x Bayan Kasinga)
2019 Footstepsinthesand  – Bayan Kasirga bay colt
Very good looking colt whose full brother won recently in Ireland first time out for Jessica Harrington.  SOLD
SOLD 2019 Bay Colt by Gutaifan – School Holidays
2-Y-O Bay Colt (Gutaifan x School Holidays)
Dam 5 winners from 5 runners, 100% record.  A strong type 2yr old who will also train to be a 3yr old. Purchased at Goffs Doncaster Sales. SOLD
SOLD 2019 Bay Colt by Vadamos – Strike A Light
2-Y-O Bay Colt (Vadamos x Strike A Light)
2019 Vadamos – Strike A Light bay colt
Gorgeous looking dark bay colt 2nd foal, first foal won 4 out of 4 in Italy including listed race latest start. SOLD
SOLD 2019 Brown Filly by El Kabeir - Sea of Dreams
2-Y-O Brown Filly (El Kabeir x Sea of Dreams)
Very good looking filly with a lovely pedigree.  Really exciting individual. SOLD
SOLD 2019 Chestnut Colt by Bungleinthejungle – Red Red Rose
2-Y-O Chesnut Colt (Bungleinthejungle x Red Red Rose)
Strong sprinter type – related to 4 winners.  Good looking colt.  SOLD    
SOLD 2019 Grey Colt by Elzaam – Sesmen
2-Y-O Grey Colt (Elzaam x Sesmen)
2019 Elzaam – Sesmen Grey Colt
Strong looking sprint type colt related to 5 winners.  Speedy sort. SOLD.