28-Jul-2021: Latest News from Denton Hall Stables the home of Michael Dods Racing
27-Jul-2021: Proud Archi surges home at Beverley under Callum Rodriguez
25-Jul-2021: Great performance by Brunch to win Listed race at Pontefract under William Buick
24-Jul-2021: Northern Express and Paul Mulrennan come from last to first to win at York
23-Jul-2021: Havagomecca makes it three wins this season with game victory at Ascot under David Probert
16-Jul-2021: Commanche Falls and Connor Beasley make it 30 for the season with narrow win in the Scottish Stewards' Cup at Hamilton
13-Jul-2021: Berry Edge lands first win under Connor Beasley at Beverley
09-Jul-2021: Challet and Callum Rodriguez land 20-1 victory at York
08-Jul-2021: Blackrod lands Newmarket victory under Silvestre de Sousa
07-Jul-2021: Motawaazy and Cam Hardie score at Catterick
05-Jul-2021: That's 25 winners for the season as John Kirkup and Connor Beasley get up for an Ayr double
05-Jul-2021: Vaccine impresses with smooth victory at Ayr under Connor Beasley
02-Jul-2021: Jawwaal doubles up at Doncaster under confident ride from David Probert
30-Jun-2021: Wor Willie gets off the mark under Paul Mulrennan at Thirssk
19-Jun-2021: Blinkers make the difference as Cleveleys focuses on Redcar win with Paul Mulrennan
18-Jun-2021: Hear Me Roar roars to victory under Connor Beasley at Redcar
14-Jun-2021: Langholm and Connor Beasley justify favouritism at Carlisle
13-Jun-2021: Jawwaal and Callum Rodriguez win at Doncaster in thrilling finish
11-Jun-2021: Promising run by Circoloco to be runner-up on her debut at York under Connor Beasley
04-Jun-2021: Motawaazy and Cam Hardie do the business at Catterick
03-Jun-2021: Dulla Bhatti, bred by Elwick Stud, wins second time out at Hamilton under Paul Mulrennan
02-Jun-2021: Commanche Falls gets back to winning ways under Coonor Beasley at Ripon
The focus of The Dods Racing Club is centred around providing an affordable opportunity to be involved in a one or more racehorses.
You are only required to pay a one-off payment a year, allowing you to fully enjoy the experience from then on, with no hidden extra costs.
Membership will begin from the moment the payment is processed, and we have the following payment options to choose from:
£259 for one-year membership
£175 for 6 months membership
£399 for a joint one-year membership
As we are a Racing Club and not a syndicate, we do not offer a share of the club horses' prize money nor sale profits. The sole benefit of this club is to provide you with a relaxed yet entertaining experience of being a part of the racehorses' exhilarating career.
The only thing we expect you to do is enjoy yourself and leave the rest to us.
When you become a member of the Dods Racing Club, the following benefits will be accessible to you:
Regular updates of the horses, including a full pre/post race analysis
Regular pictures of the horses, allowing you to be connected and admire their progression
Entry and declaration emails
The opportunity to apply for race day badges when club horses run *
Full access to the owners' facilities on the racecourses
Visits to the stable yard to meet the team and watch the club horses up the gallop
The ability to suggest a name for unnamed club horses.
The opportunity to vote for the Club Racing Colours
* As the club will only be provided with a limited number of complimentary owner's badges from the racecourse, in order to make it a fair experience, members will be required to apply for badges. The badges will be then be allocated to members randomly. However, you may also have the opportunity to buy an owner's badge at a reduced price (subject to availability) if you are not allocated a badge.
The following horses are currently included within Dods Racing Club:
Backinthedaay
2-Y-O Bay Filly (Adaay x Cheeky Girl)
A strong filly by dual Group 2 winner Adaay. The dam has had three winners from seven runners. A two-year-old type who should give a lot of fun over 5 and 6 furlongs as she has a very speedy pedigree.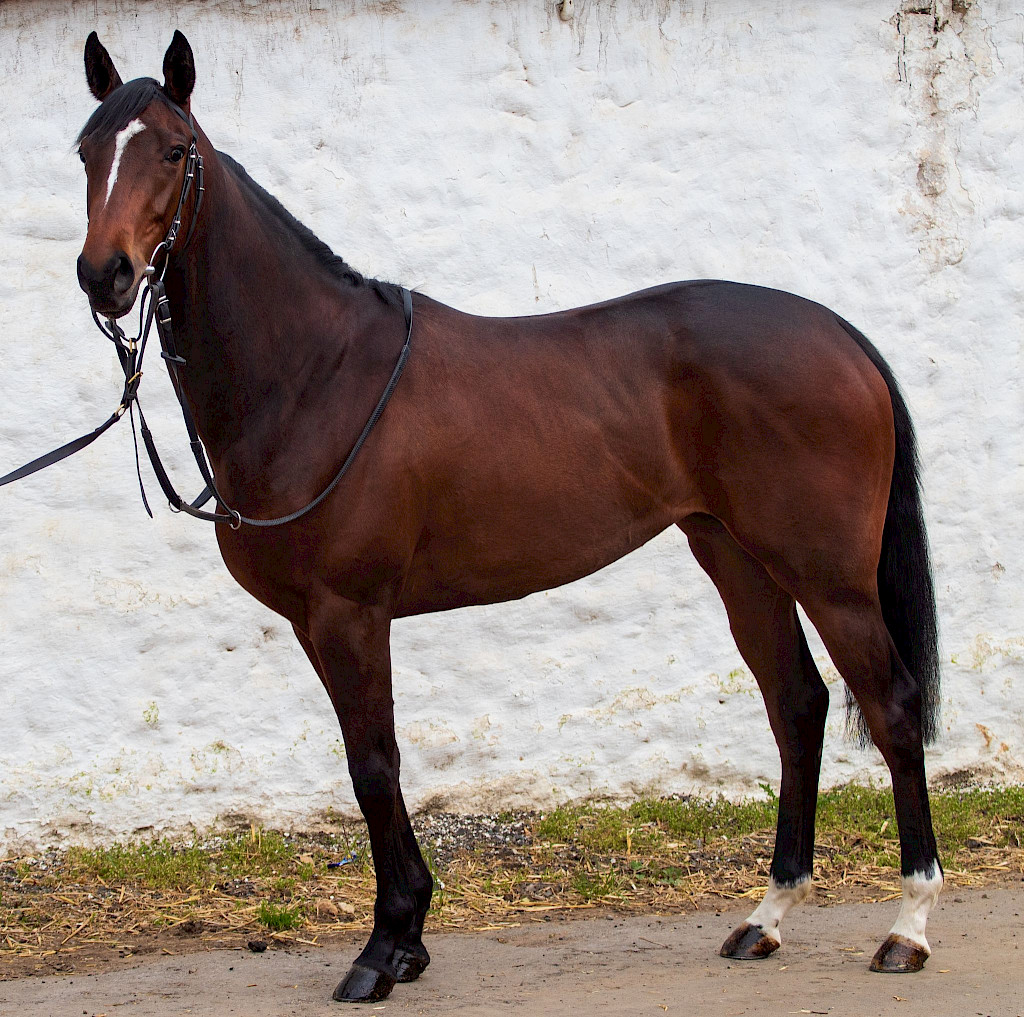 Langholm
5-Y-O Bay Gelding (Dark Angel x Pindrop)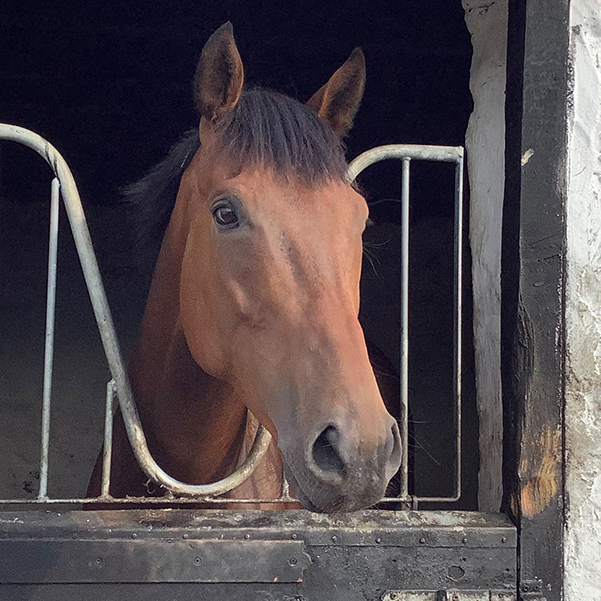 Stallone
5-Y-O Bay Gelding (Dandy Man x Titian Queen)
Stallone is a 2016 gelding who was purchased at the Newmarket Tattersalls Horses in Training sales. Stallone is a strong sprint type individual who goes on easy ground over 6-7 furlongs. He is an exciting horse who is sure to well in handicaps up north. He has already won three races and been placed 7 times, including a highly promising 3rd at Thirsk on his second run in 2021.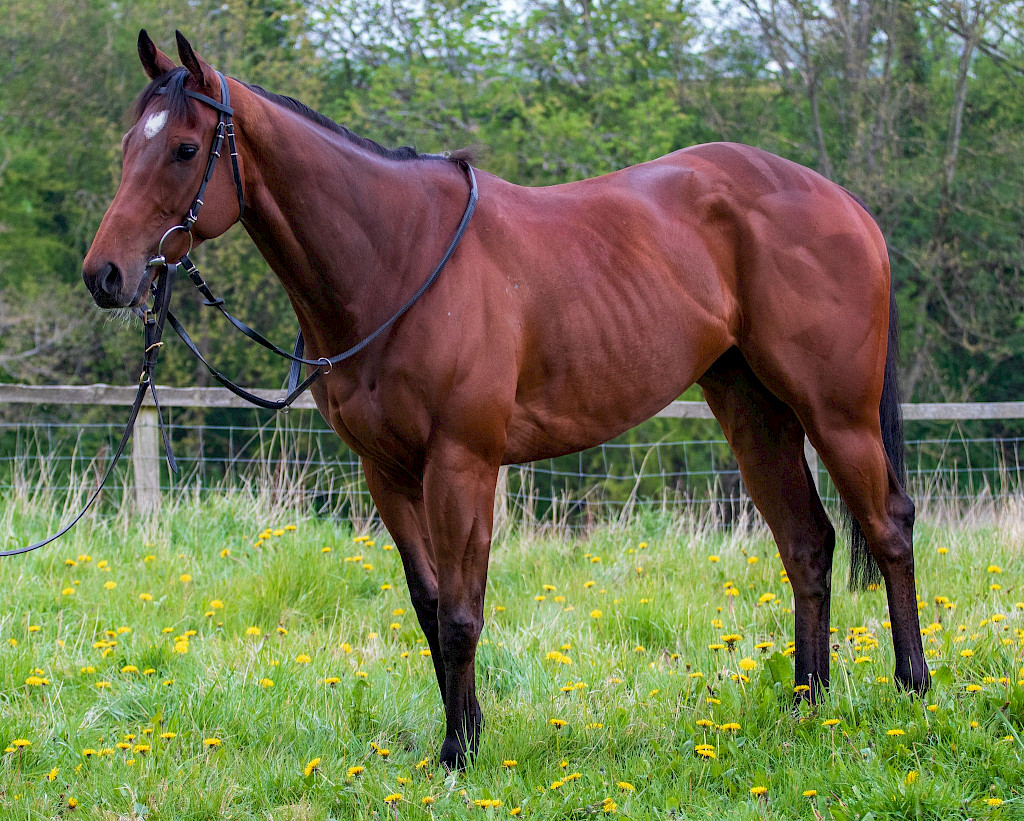 Interested?
If you are interested in becoming a member of Dods Racing club or require any further information, please do not hesitate to email dods@michaeldodsracing.co.uk
We look forward to hearing from you.