07-Jul-2022: Latest News from Denton Hall Stables the home of Michael Dods Racing
05-Jul-2022: Wor Willie strides to easy success under Paul Mulrennan at Pontefract
01-Jul-2022: Second career win for Alethiometer under Connor Beasley at Doncaster
21-Jun-2022: Proud Archi makes it five course and distance wins at Beverley
10-Jun-2022: York double for the yard as Northern Express defies topweight under Paul Mulrennan
10-Jun-2022: Gale Force Maya makes it her 10th career win at York
09-Jun-2022: Arch Moon bounces back to form with easy win under Connor Beasley at Haydock
08-Jun-2022: Azure Blue impresses under Paul Mulrennan at Hamilton
Oh, Danny boy!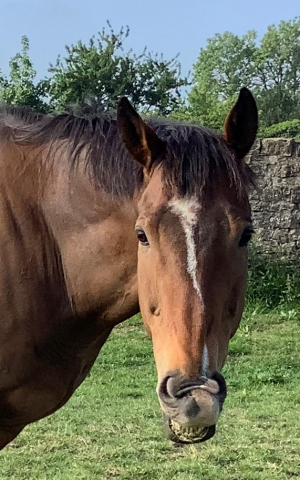 Evening all,
Barney here. Barney McGrew – superstar. How are you doing?
I want to start this week with a word of praise for my old mate Danielsflyer, or Danny as I like to call him. God loves a trier and he finally got his head in front at Newcastle last week, 31 runs after his previous win. Well done, Danny boy, I'm bloody proud of you.
The Beasley human also deserves a mention for a cracking ride (see the picture below). Apparently, he's been away in a hot place called Dubai during the winter. Jammy sod – could have taken me with him.
In case you didn't know, Danny's jointly owned by a right character of a human called John Elliott. He's a straight-talking businessman whose company, Ebac, make washing machines and dehumidifiers, whatever they are.
What you might not know is that John has got his own blog – not bad but nowhere near as nicely written as mine. I like to keep tabs on other bloggers, and I read the other day how he'd once backed Danny in a treble a few years ago when he won at Ayr at 12-1. His other winners in the treble were the strange Trump human in the American presidential race in 2016, and the UK voting in favour of leaving the EU.
Not a bad bet, eh?  Anyway, the Elliott human is now thinking about going for another treble after Danny's win at Newcastle the other night but can't think what else to back. If he wants my advice, he'll let the money roll on Newcastle United getting relegated, and the Boris human having another baby before the years out. He wants gelding, that fella.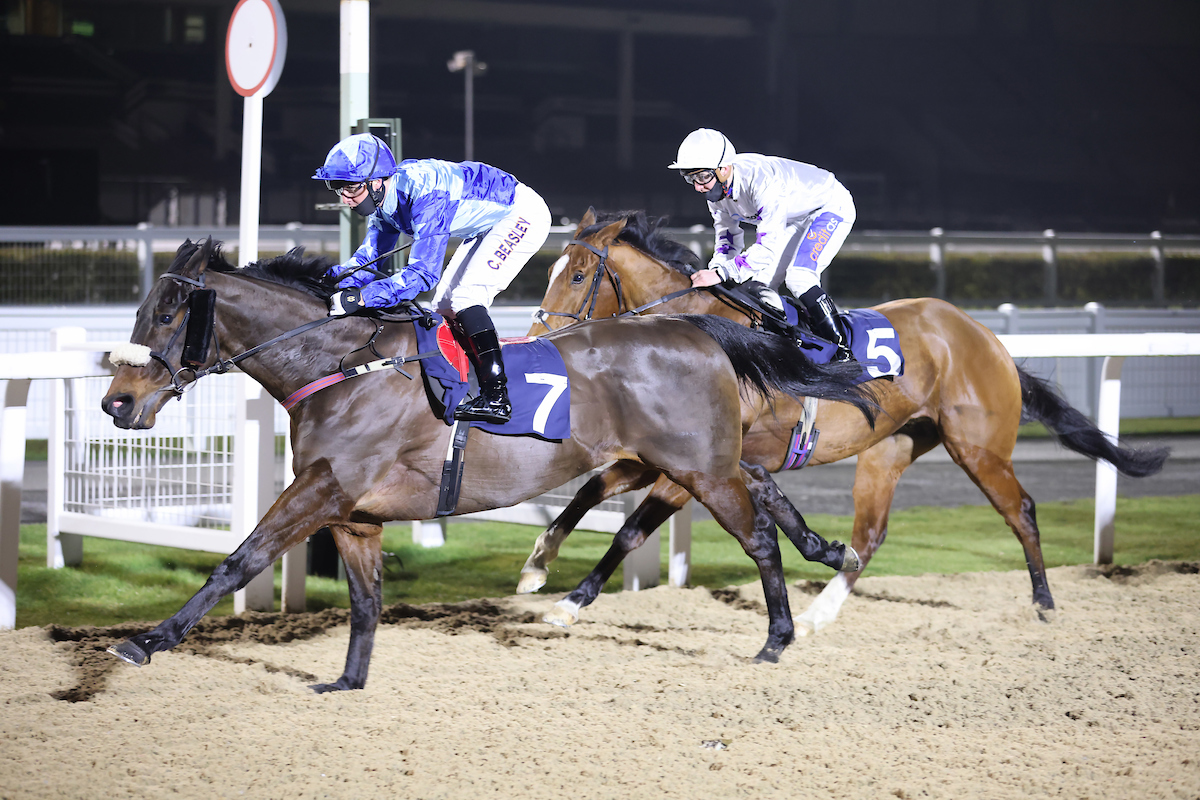 DANIELSFLYER'S knocking on a bit now at seven, but it's been nice getting to know some of the young 'uns.
They're starting to get names now and, some of them have got some entries in early-closers. Topical name of the year goes to a young un whose been called Vaccine. Brilliant! Let's hope he's a sharp type with an injection of speed near the finish. Bloody hilarious, I am.
ANOTHER of the two-year-olds is by Adaay, and he's been named Backinthedaay. Clever eh? He's going to be in the newly-launched Dods Racing Club and there are still shares available.
His dad was trained by the Haggas human at Newmarket and won two Group 2 races. He's the leading British first crop sire of two-year-old winners in Europe in 2020, which is pretty good going.
I've liked the look of this young 'un from daay one. (Yes, I know – don't give up the daay job.)
MEANWHILE, I've been keeping tabs on my namesake imposter over in South Africa. The other  (greatly inferior) Barney McGrew was second on his latest run at Kenilworth.
He was beaten 0.4 lengths. No idea what that means – why can't they stick to a head or a neck? Silly buggers.
I COULDN'T help noticing I got a mention on The Northern Echo website earlier today. A journalist called Peter Barron (never heard of him) decided to write about how I'm "living in the lap of luxury" during my retirement at Denton Hall.
That's all very well but he referred to me as "an old horse". Cheeky sod – he's no spring chicken himself by the looks of his picture. Anyway, one of my biggest fans,  a fella called Tony Gadd – a professional poet, no less – came onto Twitter to suggest it was disrespectful and that a better description would have been "mature". He's not wrong.
Anyway, click here if you want to read the article.
FINALLY, I was eavesdropping on a conversation between some of the horses in the yard…
Danielsflyer started it by saying: "Hey, I won a race at Newcastle the other night!"
Brunch came to the stable door and replied: "Big deal, I won three times last season."
Dakota Gold yawned and sighed: "Well I won four, so shut your faces."
Just then, a greyhound walked past and chipped in: "I don't mean to boast but I won 34 times in my career."
The horses were amazed and a hush descended on the yard: "Bloody hell," said Get Knotted. "A talking dog!"
Lots of love,