07-Jul-2022: Latest News from Denton Hall Stables the home of Michael Dods Racing
05-Jul-2022: Wor Willie strides to easy success under Paul Mulrennan at Pontefract
01-Jul-2022: Second career win for Alethiometer under Connor Beasley at Doncaster
21-Jun-2022: Proud Archi makes it five course and distance wins at Beverley
10-Jun-2022: York double for the yard as Northern Express defies topweight under Paul Mulrennan
10-Jun-2022: Gale Force Maya makes it her 10th career win at York
09-Jun-2022: Arch Moon bounces back to form with easy win under Connor Beasley at Haydock
08-Jun-2022: Azure Blue impresses under Paul Mulrennan at Hamilton
Finishing like an Express train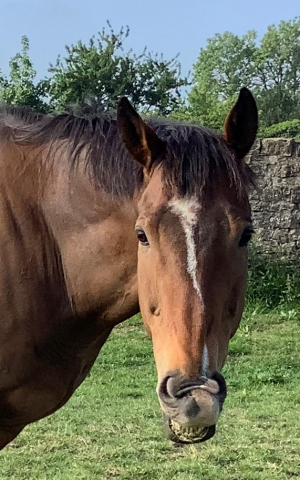 EVENING all, Barney McGrew here again.
Sorry it's been a while since I last blogged but I'm getting long in the tooth and, quite frankly, I couldn't be arsed.
I've been watching the telly with my hooves up today and have to say I was impressed with my mate Northern Express, winning the last at York.
He was behind a wall of horses and I thought he had no chance but the Paul human pulled him out and he won cosily in the end.
Northern Express – or Northy as I like to call him – is owned by The Sekura Group, who make very nice windows and doors. They also own Jawwaal and co-own Diamondonthehill so they're having a cracking season.
That reminds me, I could do with a new door on my stable – it gets a bit draughty. I'll have a word with my Carole.
MIND you, I was also impressed by that Adayar – the first Epsom Derby winner to land the King George and Queen Elizabeth Stakes since Galileo 20 years ago.
Adayar's a big bugger, isn't he? Built like a brick manure house and I can see him continuing to improve.
With Galileo sadly passing away recently, it's nice to see his son, Frankel, making such a mark as a sire. As well as Adayar's victory at Epsom, he's had Hurricane Lane winning the Irish Derby, so he's having quite a season. The William Buick human's going to have quite a decision to make if they meet in the Arc.
IN the meantime, it's Glorious Goodwood next week – although the weather forecast doesn't look too glorious.
As you know, I like this blog to be educational, so here's a bit of trivia for you. Goodwood bears the distinction of being the first British racecourse to hold a flag start in the late 18th century. It was all because of a shambolic start caused by an elderly, deaf starter with a speech impediment, so they decided enough was enough. Bet you didn't know that did ya?
SINCE I last blogged, I'm delighted to report that the yard's gone through the 30-winner mark, which is bloody good going.
Before Northern Express, we had Havagomecca, in the colours of my old friend, Mecca's Angel, at Ascot on Friday. That's three wins for her this season and she's getting better and better if you ask me. Congratulations to the David Metcalfe human who owns her. Nice fella.
Before that, we had Commanche Falls (Hamilton), Berry Edge (Beverley), Challet (York), Blackrod (Newmarket), Motawaazy (Catterick), John Kirkup (Ayr), Vaccine (Ayr), Jawwaal (Doncaster), and Wor Willie (Thirsk).
I was particularly impressed by the Vaccine who won by five lengths on only his second run (see picture below). He's a nice young 'un, and he's got a topical name with all the humans having to be jabbed lately.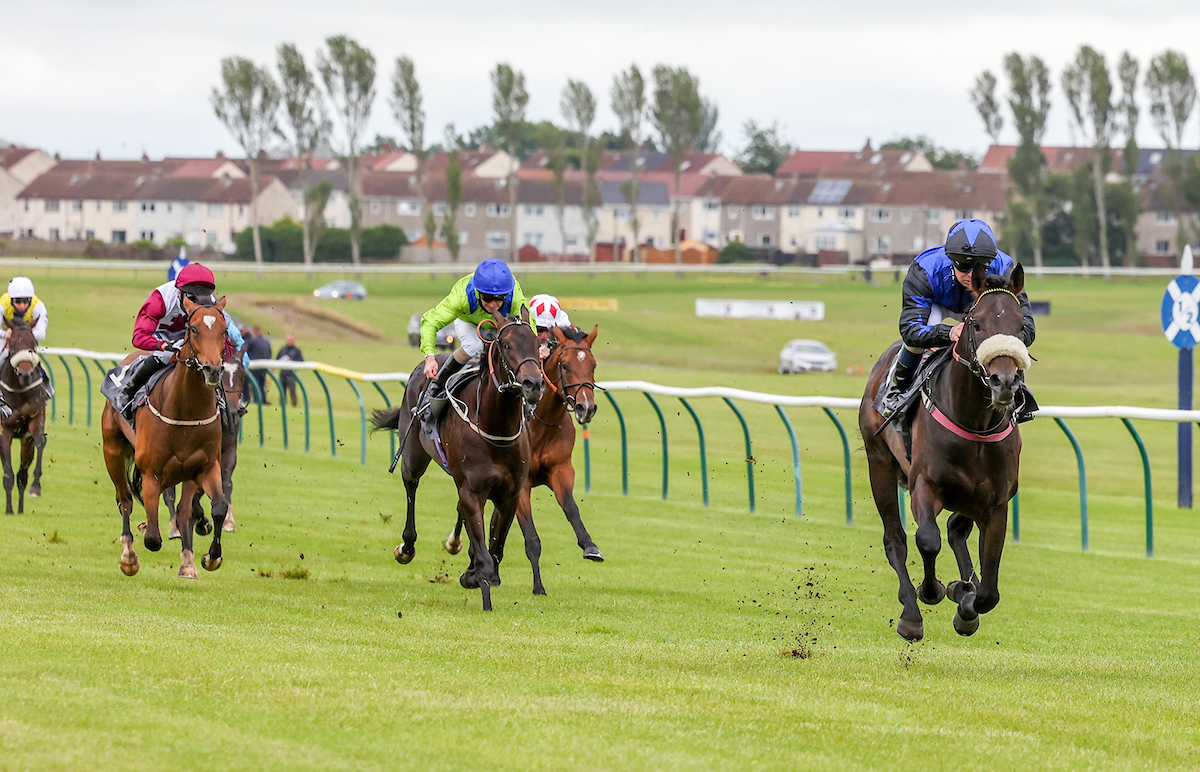 Anyway, 32 winners so far is pretty good going – no wonder the Gaffer's been in a good mood. Mind you, he supports Newcastle United so, let's face it, he needs summat to cheer him up. If you want a tip, they'll get relegated this season – that'll wipe the smile off his face.
FINALLY, I see The Olympics have started in Tokyo, with four new sports – karate, surfing, karate, and skateboarding. Bloody skateboarding! It'll be stone, paper, scissors next!
Anyway, here's a question for you. What's a horse's favourite Olympic sport?
STABLE TENNIS!
That's comedy gold, right there. See you soon, lots of love, Barney.