07-Jul-2022: Latest News from Denton Hall Stables the home of Michael Dods Racing
05-Jul-2022: Wor Willie strides to easy success under Paul Mulrennan at Pontefract
01-Jul-2022: Second career win for Alethiometer under Connor Beasley at Doncaster
21-Jun-2022: Proud Archi makes it five course and distance wins at Beverley
10-Jun-2022: York double for the yard as Northern Express defies topweight under Paul Mulrennan
10-Jun-2022: Gale Force Maya makes it her 10th career win at York
09-Jun-2022: Arch Moon bounces back to form with easy win under Connor Beasley at Haydock
08-Jun-2022: Azure Blue impresses under Paul Mulrennan at Hamilton
Getting into the Halloween spirit - and looking ahead to The Barneys!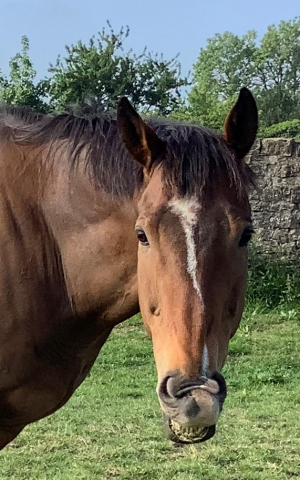 Evening all,
Yes, I know I said I was winding down the blog last week, but I found myself twiddling my hooves with nowt to do.
Anyway, there's been some strange goings on round the yard this week. I kept hearing these high-pitched screams and I thought someone had finally murdered the Steve human for whistling out of tune.
It turned out to be three other humans – Miller, Paige and Katie – practising mating calls. Don't ask me why – I've never been able to understand humans. Bloody crackers, they are.
Anyway, as you can see, it's got me in the mood for Halloween. I decided to dress up as a witch and do a bit of apple bobbing. I'll probably go trick or treating round the yard later, see if I can scare a few of the young 'uns and blag myself some Polos or carrots.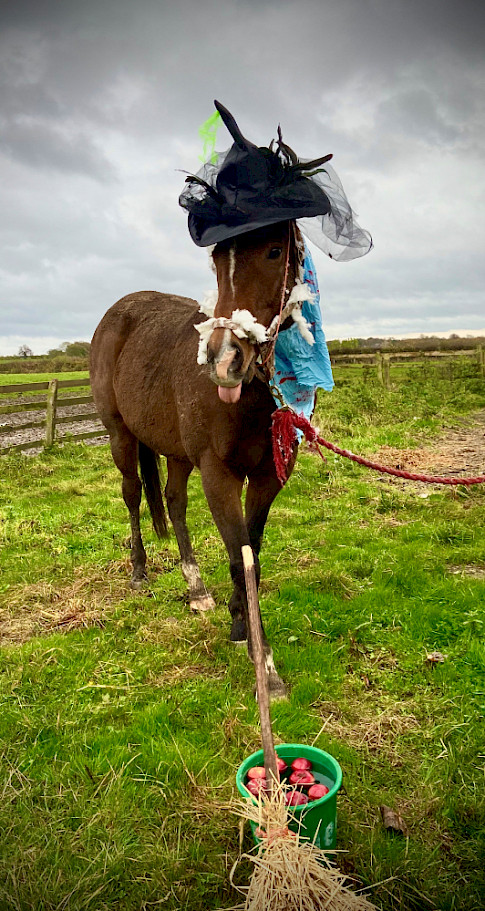 Now, I've got some really exciting showbiz news. I've decided to mark the end of the Flat season next week by launching my own version of The Oscars. They're called The Barneys and they're destined to be the most prestigious awards in the racing industry.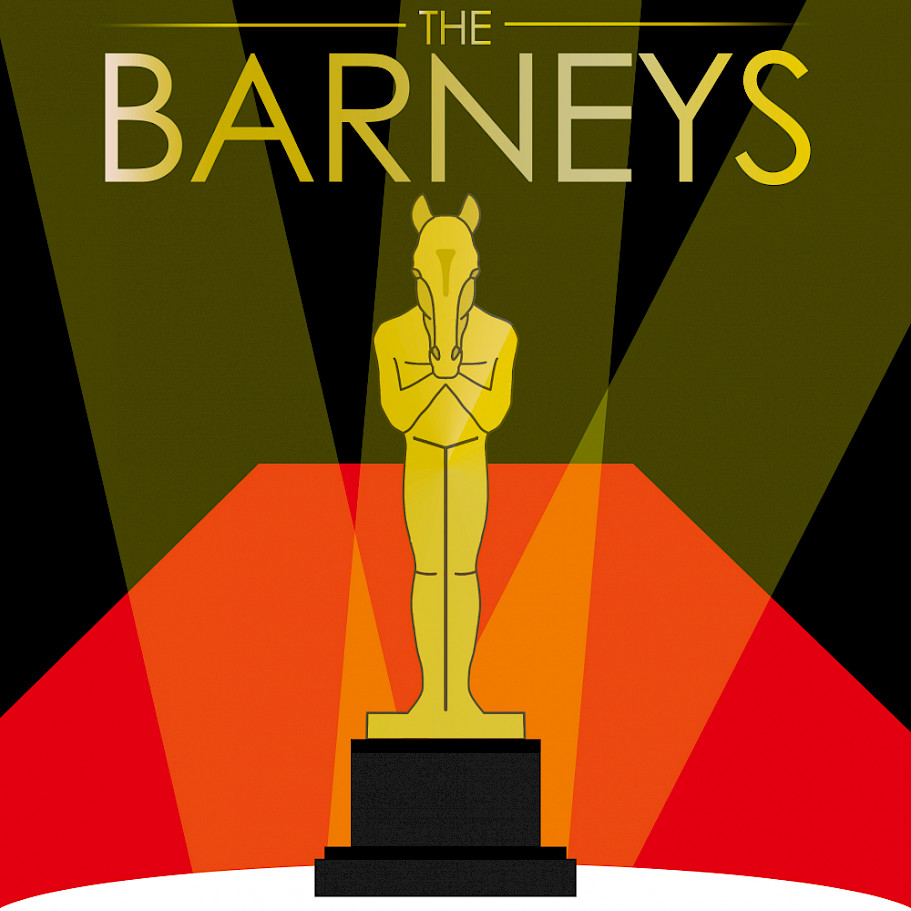 The categories include:
EMPLOYEE OF THE YEAR
UNSUNG HERO
HORSE OF THE YEAR
MOST MERMORABLE MOMENT OF THE YEAR
FUNNIEST MOMENT OF THE YEAR
COCK-UP OF THE YEAR
MOST ANNOYING HABIT OF THE YEAR
And (wait for it)
BEST EQUINE BLOG OF THE YEAR
Please send me your nominations on Facebook or Twitter and feel free to suggest people for other categories.
Believe me, anyone who wins a BARNEY will look back on it in years to come as one of the highlights of their career. Honestly, dahlings, it's going to be glamour, glamour, glamour!
I CAN'T let the week pass without saying well done to one of the young 'uns Secret Eagle, pictured below, who won at Catterick during the week at odds of 50-1 in the colours of the Carole human.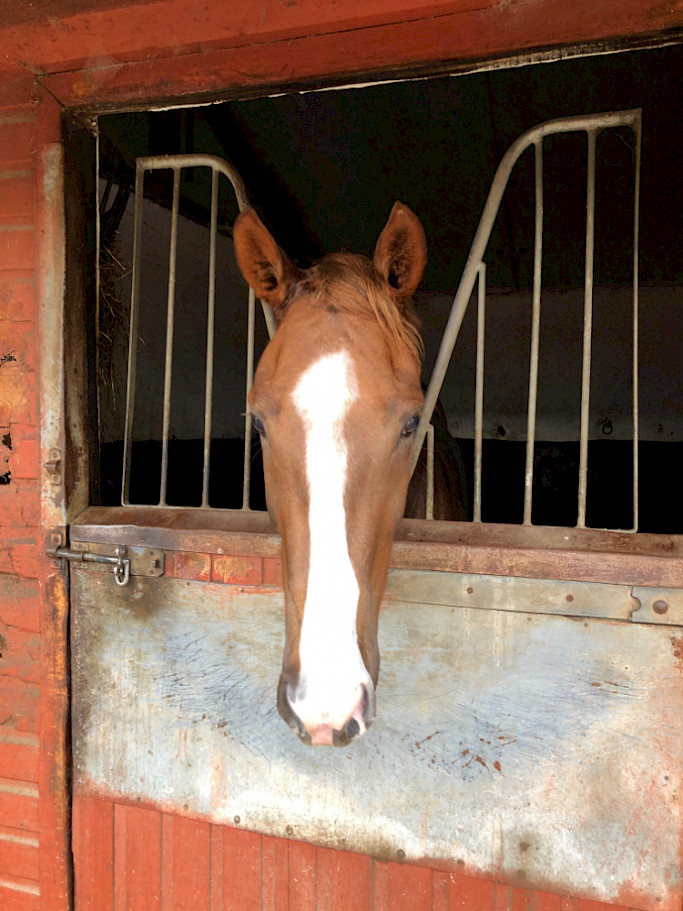 Needless to say, she's been walking round with a smile on her face all week.
We had three winners that day – with Byron's Choice and Perfect Sign winning as well. Can't be bad.
Secret Eagle's sire is Pearl Secret, who was a classy sprinter, and his dam is called Piste. I'm guessing Secret Eagle is named after Eddie The Eagle who made his name by skiing down the piste.
Having said that, there are a few humans round here who like to go out on the piste as well but the less said about that the better!
Anyway folks, that's all for this week. Don't forget your nominations for The Barneys!