07-Jul-2022: Latest News from Denton Hall Stables the home of Michael Dods Racing
05-Jul-2022: Wor Willie strides to easy success under Paul Mulrennan at Pontefract
01-Jul-2022: Second career win for Alethiometer under Connor Beasley at Doncaster
21-Jun-2022: Proud Archi makes it five course and distance wins at Beverley
10-Jun-2022: York double for the yard as Northern Express defies topweight under Paul Mulrennan
10-Jun-2022: Gale Force Maya makes it her 10th career win at York
09-Jun-2022: Arch Moon bounces back to form with easy win under Connor Beasley at Haydock
08-Jun-2022: Azure Blue impresses under Paul Mulrennan at Hamilton
Hava drink on me....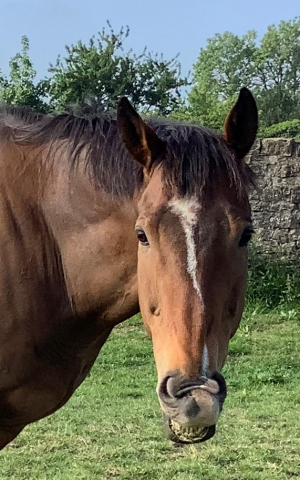 Evening all, Barney McGrew here again. Equine superstar blogger, all-round celebrity, and available for after-dinner speaking engagements.
Isn't it nice to feel a bit of sun on your back for a change after all that rain? I've been having a nice roll round the paddock - have you?
Anyway, I want to start this week's blog by saying a big well done to a good friend of mine, a lovely filly called Havagomecca, who won her second race, this time at Haydock (see the picture below).
The race was called The George Formby Handicap – named after a funny little human who used to play the banjo and sang about being a window cleaner. Each to his own I suppose.
Anyway, the Connor human got a nice tune out of Hava – as I like to call her – and she won really well in the colours of David Metcalfe, made famous by the great Mecca's Angel. Nice fella David. Likes to wear a lucky bright red shirt - doesn't suit him though.
David always has 'Mecca' in the name of his horses and Havagomecca is by a Group 1 winner, called Havana Gold, who won the Prix Jean Prat. Herr dam is Bikini, who was trained by Henry Candy, who is also the mum of a few other Denton Hall winners, including John Kirkup, Kommander Kirkup, and Kolossus.
As I understand it, a bikini is something female humans like to wear when they're trying to turn their skin brown at the seaside. What it boils down to is that they're just lying around in their underwear but they like to call it a bikini. And get this - if there's not enough sun around, some humans spray themselves with a kind of gravy. Strange creatures.
Not my Carole, though. She's perfect. Bring me some carrots when you're passing, will you, Carole?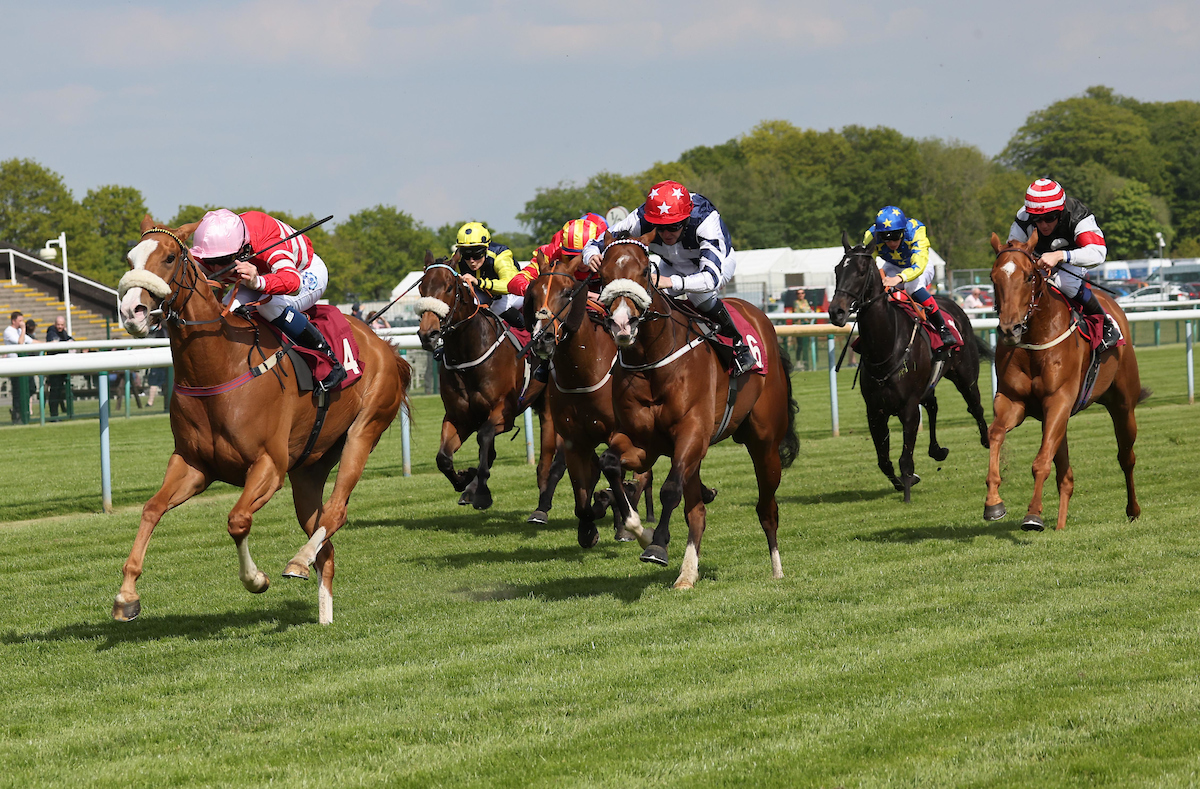 WELL done also to Byron's Choice who won earlier today at Beverley with the James Sullivan human riding.
Choicey - as I like to call him - has now won six times in 26 runs and been placed another six times. That's pretty consistent in anyone's book.
He's by Poet's Voice, who was owned by Godolphin, and won the Group 1 Queen Elizabeth II Stakes at Ascot in 2010. He was ridden by the Frankie human and won by a nose from Rip Van Winkle.
Get in there, Choicey - I'm bloody proud of you. Hopefully, they'll let you loose in my field now, so we can have a chinwag.
IT'S the Derby next weekend and I was watching a big debate on ITV's Morning Line earlier about how The Derby isn't the attraction it used to be.
OK, it might not have quite the same appeal as when my great-great-great grandad, Mill Reef, won it in 1971, but it's still makes the hairs on my neck stand up on end. This year's renewal is a cracker and I've had a good look through the form. My idea of the winner is Aidan O'Brien's High Definition. He was staying on well in the Dante at York after an interrupted preparation and he'll be a different horse next week. You can thank me later.
By the way, here's an odd Derby fact for you: More than twice as many Derby winners have had names beginning with 'S' than with any other letter. Bet you didn't know that, did you? And here's a little Derby puzzle for you: Name the three Derby winners beginning with 'S' that won in successive years in the 1980s. Answer at the bottom of the blog.
AS you know, I like to finish off my blogs with a few horsey jokes, so here goes…
What did Mecca's Angel say to her new foal? "IT'S PASTURE BEDTIME!"
Oh, and we had some visitors to Denton Hall the other day and I was asked: "Hey, Barney, how come you look so fit?"
"IT'S BECAUSE I'M ON A STABLE DIET," I replied.
God, I'm so bloody funny.
FINALLY, the answer to the Derby puzzler is SECRETO (1984), SLIP ANCHOR (1985), and SHAHRASTANI (1986).
Hava great week, love Barney