07-Jul-2022: Latest News from Denton Hall Stables the home of Michael Dods Racing
05-Jul-2022: Wor Willie strides to easy success under Paul Mulrennan at Pontefract
01-Jul-2022: Second career win for Alethiometer under Connor Beasley at Doncaster
21-Jun-2022: Proud Archi makes it five course and distance wins at Beverley
10-Jun-2022: York double for the yard as Northern Express defies topweight under Paul Mulrennan
10-Jun-2022: Gale Force Maya makes it her 10th career win at York
09-Jun-2022: Arch Moon bounces back to form with easy win under Connor Beasley at Haydock
08-Jun-2022: Azure Blue impresses under Paul Mulrennan at Hamilton
How to deal with the paparazzi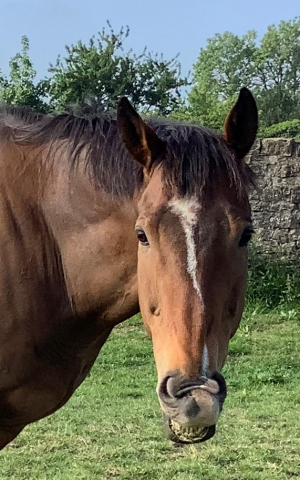 Evening all,
Eeh, well, I had a right good laugh with my pal Commanche Falls this week.
He got word through that the bloody press was coming to do a photo-shoot after his win in the Stewards' Cup at Goodwood and he was a bit nervy about it. He's not used to being in the limelight like me, so he needed my advice on how to handle it.
I took him to one side in the field and this is what I told him…
"Look here, Commy lad, you're a star now, so the paparazzi are just gonna keep pestering you. They're like horseflies – a pain in the arse – and, if you don't make a stand, you'll keep having your privacy invaded.
"Before the photo-shoot, be prepared for the stable staff being instructed to polish your hooves, untangle your mane and give your coat a brush. Then, the Gaffer will almost certainly tell the Andrew Glass human to lead you into the garden at the back of the house so there's a nice backdrop to the photos – and this is where you need to make life really awkward.
"They'll be desperate to take your picture with your owners – the humans called Doug, Ian and Alan – but just keep tossing your head and looking away from the camera so they can't get a decent shot.
"And this is the best bit...My Carole fancies herself as a bit of gardener – she thinks she's Denton's answer to that Charlie Dimmock human on the telly – so eat the heads off her best flowers and nibble the hedge.
"Then, as a finale, you've got to do a bloody big poo in the middle of her lawn. She won't be happy and I guarantee they won't let the press bother you ever again."
Anyway, folks, I'm delighted to report that Commy followed my expert advice. The photo-shoot panned out just as I thought. That bloke from The Northern Echo turned up, as well as the Darren Savage human who goes round with a big camera, just so he can avoid having to do any mucking out.
They all ended up in the garden and – just as I told him – Commy refused to keep still and then took a bloody big bite out of the hedge. To be fair, it needed pruning anyway because my Carole's been slacking lately.
And guess what happened next? Commy turned his arse to the cameras, broke wind, and did the biggest poo of his life, slap bang in the middle of my Carole's lawn. Bloody hilarious it was! In the end, they gave up and took Commy back to the peace and quiet of his stable.
As you've no doubt already read, he's down to run in the Ayr Gold Cup next month. If he wins that, I'll bet you anything you like there won't be another photoshoot.
P.S If anyone else needs any advice on how to handle the media, just give me a shout. The golden rule is this: Just treat 'em like shit.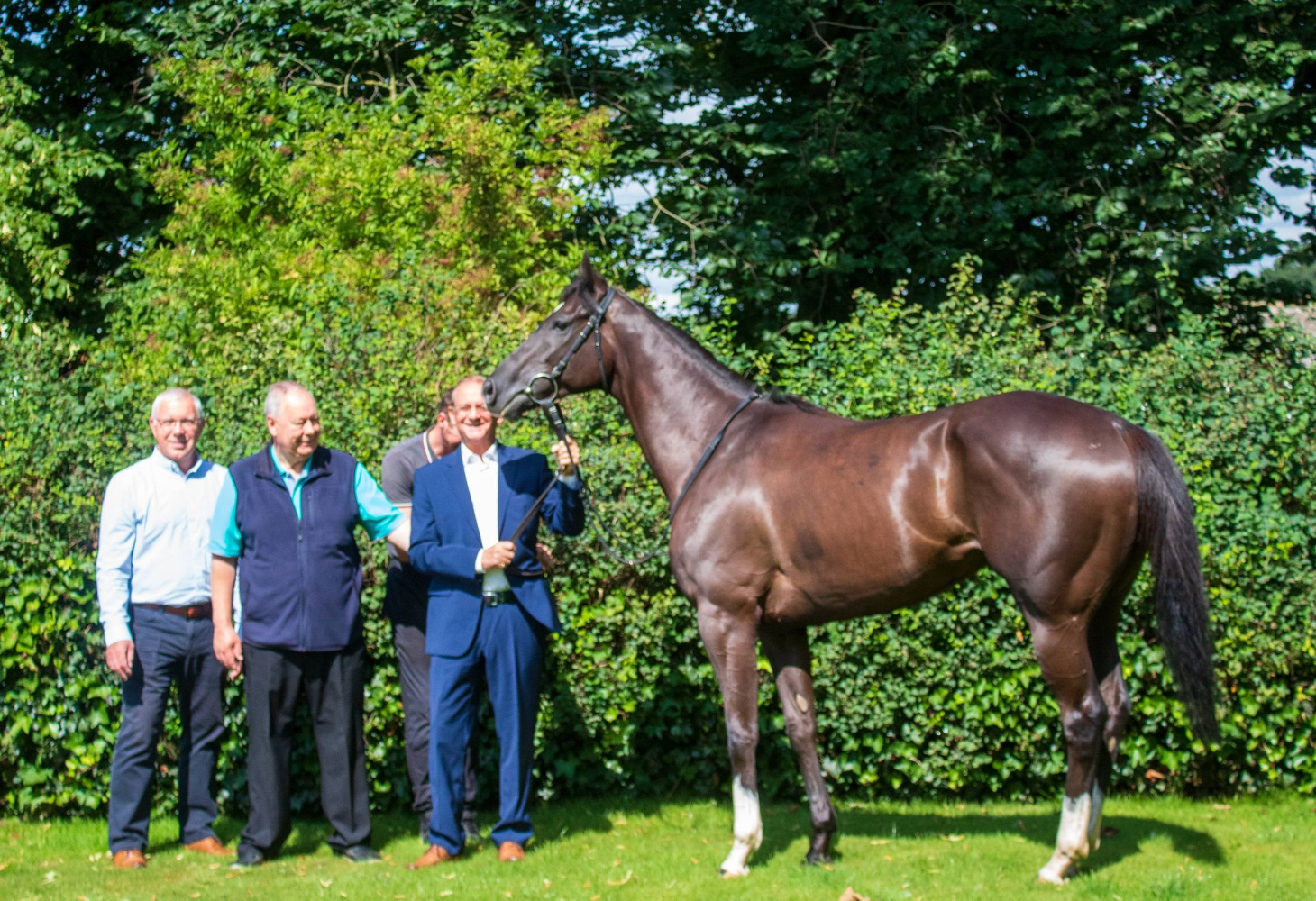 AND here's another thing…To celebrate Commy winning The Stewards' Cup, they only went off to the shop and bought a nice big cake to mark the occasion.
Can you believe they didn't give me a slice – not a bloody morsel? Miserable buggers. Even Whistling Steve and the Kenny human got some. What the hell have they ever done?
I'm the star of the show round here and, if I don't get a carrot cake this week, I'm going on strike. No cake, no blog.
FINALLY, here's this week's horsey joke.
How can you tell a police horse from a normal horse? The police horse goes "Neigh-naw-neigh-naw-neigh-naw".
God, I'm funny.
Take care everyone. I love you all.