07-Jul-2022: Latest News from Denton Hall Stables the home of Michael Dods Racing
05-Jul-2022: Wor Willie strides to easy success under Paul Mulrennan at Pontefract
01-Jul-2022: Second career win for Alethiometer under Connor Beasley at Doncaster
21-Jun-2022: Proud Archi makes it five course and distance wins at Beverley
10-Jun-2022: York double for the yard as Northern Express defies topweight under Paul Mulrennan
10-Jun-2022: Gale Force Maya makes it her 10th career win at York
09-Jun-2022: Arch Moon bounces back to form with easy win under Connor Beasley at Haydock
08-Jun-2022: Azure Blue impresses under Paul Mulrennan at Hamilton
Love is all around...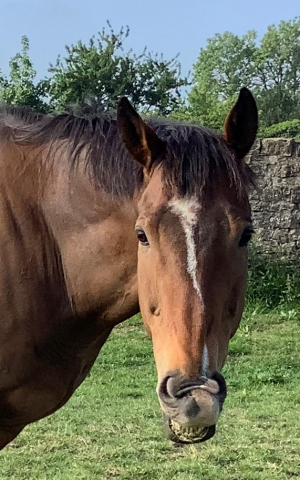 Evening all,
Hope you had a good week at the York Festival. I thought there were some cracking performances, not least from my stablemate, Que Amoro, running Battaash so close in the Group 1 Nunthorpe Stakes.
I see Shaun Sewell, on the stable's Facebook page, has asked the question: "I wonder what Barney thinks of that run."
Well, thanks for asking, Shaun, and here's what I think. It was a fantastic run to make the world's fastest horse dig so deep, and it also underlines what a great trainer of sprinters the gaffer is.
Let's just look at the Michael human's recent track record in big sprints, starting with the Nunthorpe: Mecca's Angel won it in 2015 and 2016; Mabs Cross missed out by a gnat's eyelash in 2018; and now Que Amoro has been a gallant second to one of the best sprinters we've ever seen.
Add in Mabs Cross winning the Group 1 Prix de L'Abbaye in 2018, and the exploits of Dakota Gold last season and it's obvious it's no fluke. As the Cornelius Lysaght human said after this year's race: "Michael Dods is a very serious trainer."
As far as I can tell – and I've seen it all in my time – Que Amoro is getting better and better and I'd love to see her go to France and try to emulate what Mabs Cross did in the Prix de L'Abbaye.
She deserves her chance and, if she won, it would be fantastique. You didn't know I could speak French, did you? Oui oui. Whoops, hang on a sec, that's made me want to go to the toilet.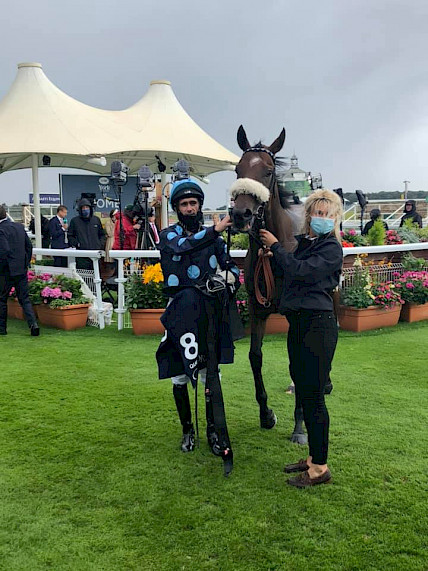 Hopefully, she'll stay in training next year because I'll miss her when she goes off to stud. She's a really sweet filly - clearly fancies me - and nice to have around the place.
There you go, Shaun – is that enough for you?
P.S. Big well done to Brunch – us horses call him Brunchy – for winning the Sky Bet Mile Stakes Handicap with the Callum human in the saddle. That's four of his six races Brunchy's won. Good going mate!
Another personal highlight was Love in the Yorkshire Oaks. What a filly she's turned out to be.
I've got a clever idea for the telly people – including that Adele Mulrennan human who's a welcome addition to the ITV Racing team (more about that in next week's blog). When Aidan O'Brien's star filly runs next, they should put together a little video highlights sequence, with Elton John's "Are you ready for Love?" playing in the background.
Hands up if you think I should be a TV director.
Moving on to other big races, Ghaiyyath was pretty impressive in the Juddmonte International as well. Fantastic cruising speed – he just grinds the others down.
It all adds up to the Prix de L'Arc de Triomphe being one of the races of the century with Love, Enable, Ghaiyyath, and Stradivarius at the head of affairs. That's some line-up. I'll tell you the winner closer to the day.
MEANWHILE, I overheard someone say the other day that I'm "a bit long in the tooth". Bloody cheek.
For the record, I'm 17 years old but look 10 years younger. Anyway, you may wonder where the phrase "long in the tooth" comes from. Well – and this really is from the horse's mouth - it originates from the fact that, unlike humans, horses' teeth continue growing as they get older.
A fully developed horse of around five years of age will have between 36 and 44 teeth. I haven't counted mine lately but, as you can see from the picture at the top of the page, I've got a fine set of gnashers – that's the tooth, the whole tooth and nothing but the tooth, so help me God.
I'm the Jurgen Klopp of the horse world. Or should that be Jurgen Clippety Clop?  God, I'm funny.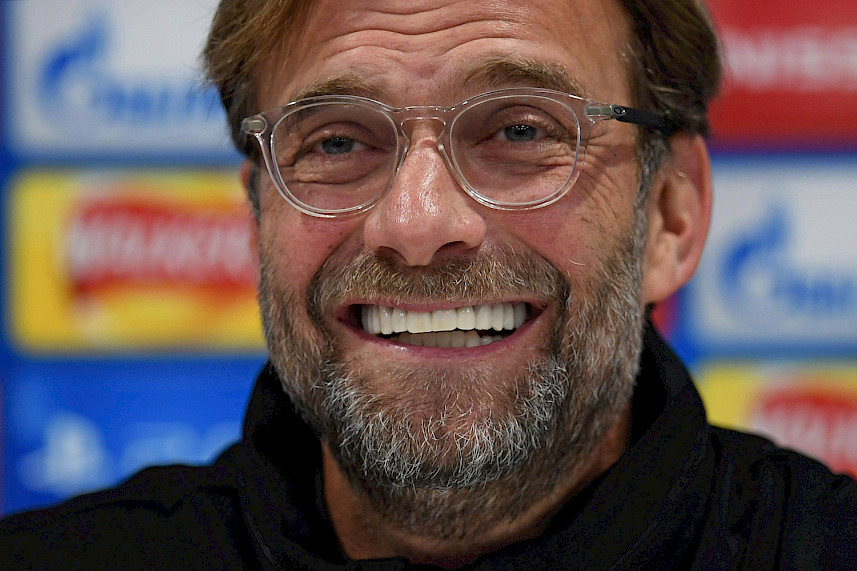 To make sure my teeth aren't getting out of hand, me and all the horses at Denton Hall get a visit from the dentist twice a year, once around the start of the year and then six months later.
I also suck as many mints as I can get to keep my breath fresh. Polos are my favourite if you happen to be passing…
FINALLY, did you see that deer on the gallops last week, making a right spectacle of itself by jumping up and down like a punk rocker doing the bloody pogo? (Showing my age there!)
https://www.facebook.com/MichaelDodsRacing/videos/306492643797654
What annoys me is how much publicity it attracted on social media. Why? It was just a bloody deer that got lost. People say they're cute – something to do with an old film called Bambi – but they're just stupid creatures really. Nearly as bad as sheep, although they don't make such a racket.
I see deer regularly when I'm peering over the fence from my field, and it's no big deal. I'm the social media star round here – I've got my own blog.
And don't forget, if there's anything you'd like to ask me, feel free, either on the Facebook page or Twitter.
In the meantime, lots and lots of of love,