07-Jul-2022: Latest News from Denton Hall Stables the home of Michael Dods Racing
05-Jul-2022: Wor Willie strides to easy success under Paul Mulrennan at Pontefract
01-Jul-2022: Second career win for Alethiometer under Connor Beasley at Doncaster
21-Jun-2022: Proud Archi makes it five course and distance wins at Beverley
10-Jun-2022: York double for the yard as Northern Express defies topweight under Paul Mulrennan
10-Jun-2022: Gale Force Maya makes it her 10th career win at York
09-Jun-2022: Arch Moon bounces back to form with easy win under Connor Beasley at Haydock
08-Jun-2022: Azure Blue impresses under Paul Mulrennan at Hamilton
Raising a glass to the new season!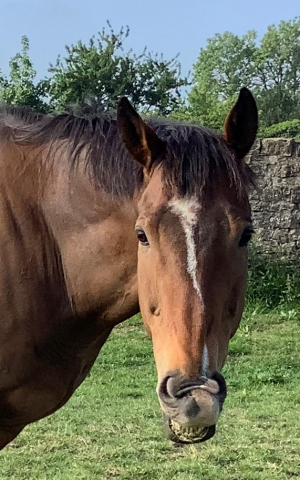 EVENING all, Barney McGrew here: retired racehorse, legend, sex symbol, writer.
Well, the new turf season starts at Doncaster next week, so I thought it was high time I got back blogging.
It's been a strange old winter, saying goodbye to a lot of my old buddies, like Que Amoro, Get Knotted, and Byron's Choice, who've gone off to pastures new.
On the other hoof, it's been nice getting to know some new faces and, of course, the young 'uns are all in awe of me because I'm a bloody superstar.
I always enjoy hearing what the'y're gonna be called. I especially like the name given to a nice bay two-year-old with a big white blaze. He's by Churchill, who won the English and Irish Two Thousand Guineas when he was trained by Aidan O'Brien.
Anyway, it turns out that Winston Churchill, the wartime Prime Minister, had a penchant for vintage champagne, and his favourite was a brand called Pol Roger. In fact, good old Churchill is reputed to have drunk 42,000 bottles of it in his life – and he only discovered it when he was 34!
I'll be honest – I can't see the attraction meself. I'd rather have a nice bucket of nice, refreshing, carrot-flavoured water.
Anyway, Pol Roger is owned by a nice pair of humans called John Sagar and Steve Lowthian and they've picked a good name. I hope they're toasting a win with a vintage glass of champagne soon!
RIGHT, time to get on my high horse. From my field, I can see them all going out on the gallops – old 'uns and young 'uns – and I can't believe my eyes.
You'll never what the stupid buggers have bought now – a bloody speedometer. More money than sense, they have.
I read the other day that the Gaffer wanted to give the human riders a bit of extra help so they know what speed they're going on the horses. Give me strength. What'll it be next? Traffic lights so they know when to stop? Indicators so they know which way they're turning? Windscreen wipers for their goggles?
In my day, we just bloody got on with it. Does my head in.
Oh, and that's not all. They've got something called a Salt Box in the yard. They reckon it helps horses' breathing and is good for their skin. Well, all I can say is that I'm 19 years old, I'm breathing like a young 'un, and there's nowt wrong with my skin, so what does that tell you?
A few Polos is good for the breathing, keeps your breath fresh, and all you need for your skin is a good brush.
They need to get a grip.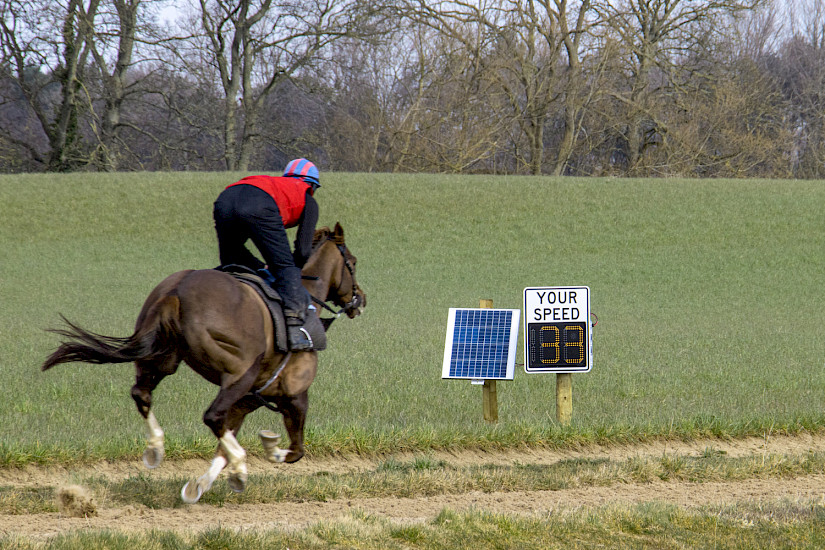 OH, and by the way, they had the press photographers down the other day to take some new pictures of the horses and the staff.
And guess what? They didn't tell me they were coming, so I wasn't looking my best (as you can see from the photos below).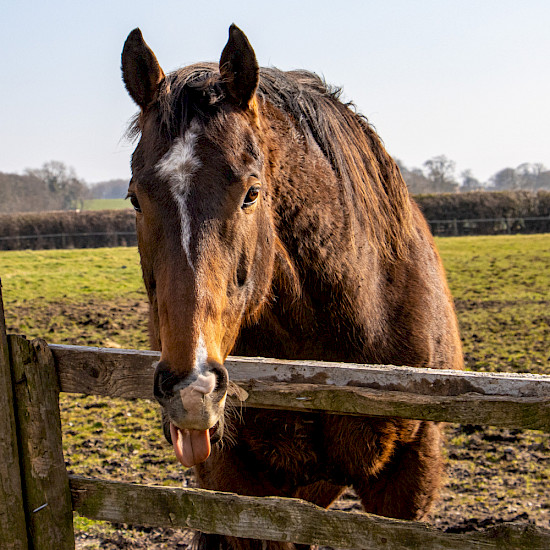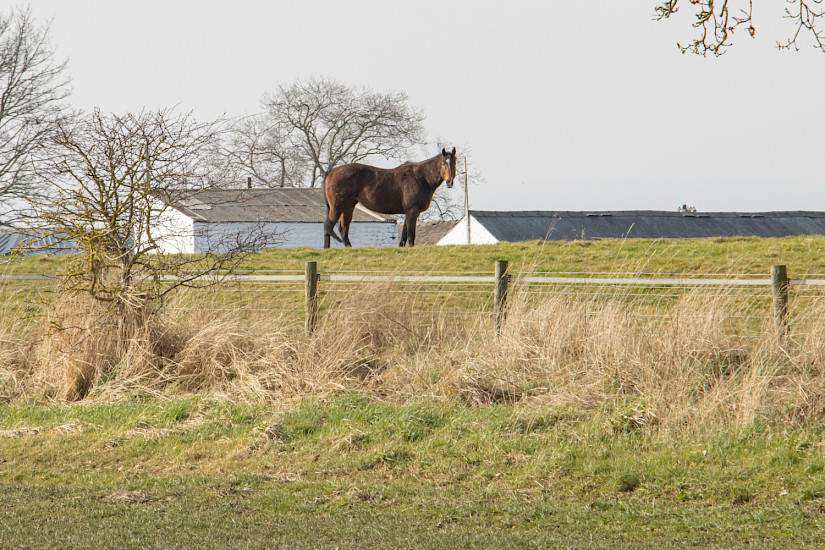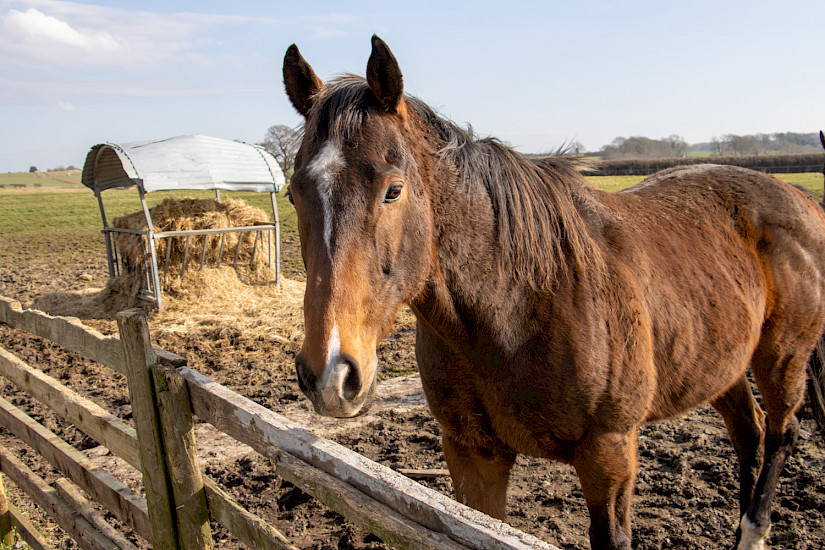 I'd been rolling in the mud and everything. If I'd known the paparazzi were gonna be here, I'd have had my mane done specially.
It's like expecting to turn up at Sir Ian McKellen's house and taking pictures of him while he's still in his bloody pyjamas!
I keep saying this year after year – I'm the star round here, so I need to be the first to know whenever the media are sniffing around. The miserable buggers never even brought me a carrot.
Anyway, going back to horses' names, did you hear that the Kenny Williams human got a tip for a certainty the other day? It was a filly called Cigarette…but he didn't have enough money tobacca.
Get it? HE DIDN'T HAVE ENOUGH MONEY TOBACCA!!! God, I'm bloody funny.
Nice talking to ya – lots of love,