07-Jul-2022: Latest News from Denton Hall Stables the home of Michael Dods Racing
05-Jul-2022: Wor Willie strides to easy success under Paul Mulrennan at Pontefract
01-Jul-2022: Second career win for Alethiometer under Connor Beasley at Doncaster
21-Jun-2022: Proud Archi makes it five course and distance wins at Beverley
10-Jun-2022: York double for the yard as Northern Express defies topweight under Paul Mulrennan
10-Jun-2022: Gale Force Maya makes it her 10th career win at York
09-Jun-2022: Arch Moon bounces back to form with easy win under Connor Beasley at Haydock
08-Jun-2022: Azure Blue impresses under Paul Mulrennan at Hamilton
Roar talent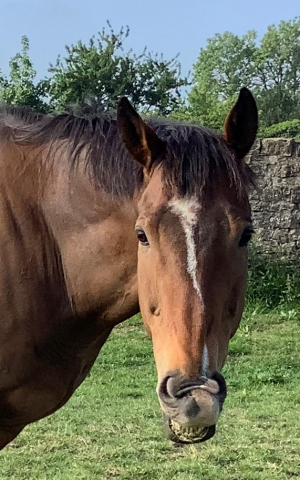 Evening all, Barney McGrew here - legend, superstar, sex symbol, literary genius.
I want to kick off this week with a big well done to Hear Me Roar - or Roary as I like to call him - after his win at Redcar this week.
I've noticed a lot of improvement in Roary on the gallops over the past few weeks, so I wasn't surprised to see him in the winner's enclosure (see picture below).
I was also pleased for his owners - lovely humans called Peter Appleton, his wife Linda, and Anne Elliott, who also have Que Amoro. (Shame about Que Amoro at Royal Ascot by the way. She went too fast early on but lives to fight another day).
Anyway, Roary's first win was nice consolation and did you see how he got his name? He's by The Last Lion and the humans didn't know what to call him. Then Peter and Linda were in Tenerife Airport, when a song called Roar, by Katy Perry, started playing. It has the lyric "Hear Me Roar" and Peter quickly called Anne to suggest it as a name.
That's all well and good but it could set a worrying trend. Let's just hope none of our owners are on holiday when Itsy Bitsy Teeny Weeny Polka Dot Bikini starts playing, eh?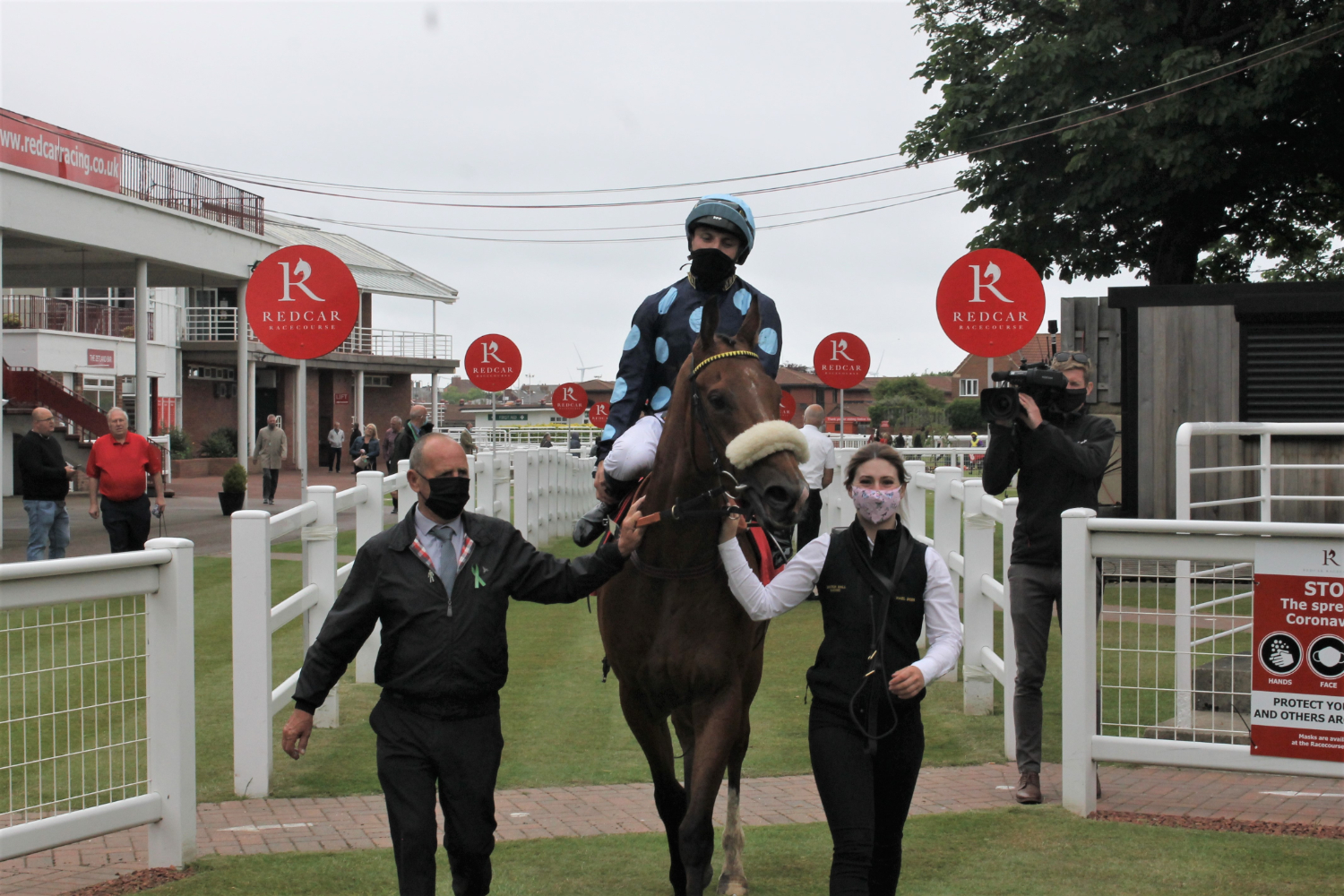 WELL done also to Cleveleys for getting off the mark at Redcar earlier today (see picture below with the Paul human), It was bloody obvious to me that he needed a pair of blinkers on to make him concentrate a bit better. I had a word with the gaffer and, hey presto, he goes and wins. I'm the brains behind this outfit.
By the way, the owner - the David Armstrong human - names all his horses after places and, for information, Cleveleys is a town four miles from Blackpool. Now you know.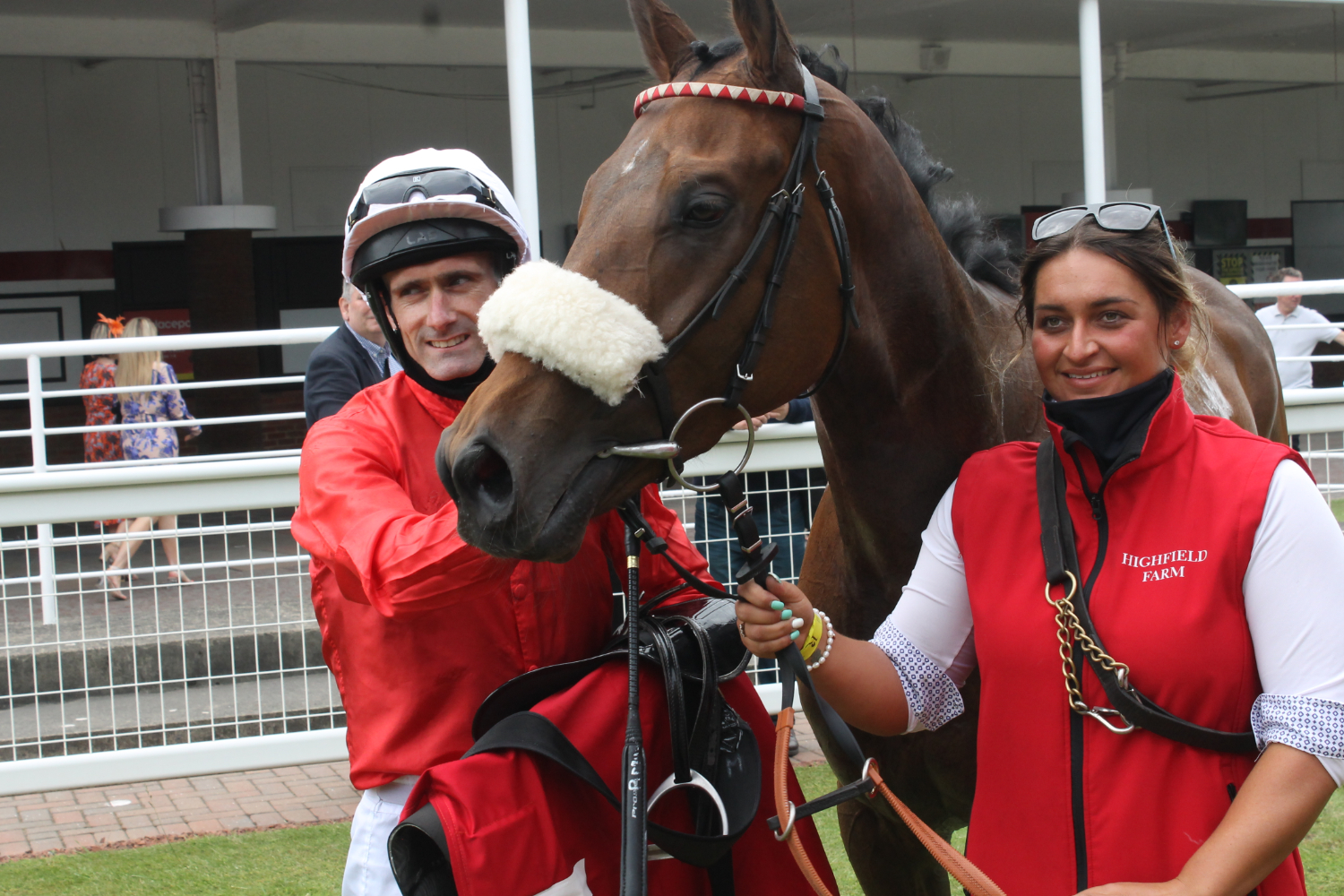 SINCE I last blogged, Langholm - or Holmy as I like to call him - has won at Carlisle, and Jawwaal has got his head in front at Donny. Well done to them and their connections. We're on 21 winners for the season now, so it's going pretty well.
FINALLY, I know how much you like my jokes, so here's one dedicated to Hear Me Roar.
Why did the lion lose at poker?
Because he was playing a cheetah!
I should be on the bloody stage.
See you soon folks, lots of love,