07-Jul-2022: Latest News from Denton Hall Stables the home of Michael Dods Racing
05-Jul-2022: Wor Willie strides to easy success under Paul Mulrennan at Pontefract
01-Jul-2022: Second career win for Alethiometer under Connor Beasley at Doncaster
21-Jun-2022: Proud Archi makes it five course and distance wins at Beverley
10-Jun-2022: York double for the yard as Northern Express defies topweight under Paul Mulrennan
10-Jun-2022: Gale Force Maya makes it her 10th career win at York
09-Jun-2022: Arch Moon bounces back to form with easy win under Connor Beasley at Haydock
08-Jun-2022: Azure Blue impresses under Paul Mulrennan at Hamilton
The talk of the Toon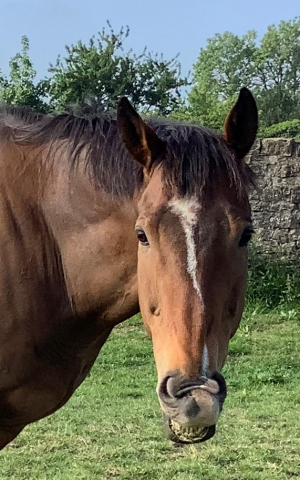 Evening all,
Hope you've had a good week.
As you know, I like receiving questions and an interesting one has come in from Shaun Sewell (the nice bloke who kindly sent me a packet of Polos last week).
Shaun says: "Barney, when you raced at Newcastle, I noticed that you liked to 'double barrel' the plastic railing as you left the parade paddock. Was this to intimidate your competitors or a dislike of railings."
To be honest, Shaun, it was more a dislike of Geordies. Newcastle always got me on edge. I think it was the Tyneside accents – I couldn't understand a word they bloody said, and it got me a bit wound up.
I remember a big bloke, in one of those black and white stripy shirts, shouting at me: "Gan, canny, Barney me old marra, ye knaa what ah mean leik? Win us some wedge, bonny lad, an ah'll be gannin' doon toon on the lash."
What the hell was all that about? As you can tell from this blog, I'm a stickler for The Queen's English, and it used to get my goat to hear such poor pronunciation. My instinctive reaction was to hit out at the plastic railings and scare the Geordies a bit. It was a bit like an English teacher whacking the desk with a ruler to get the kids' attention.
So, there you go, Shaun, the answer to your question is that I used to 'double-barrel' the railings to intimidate Geordies, rather than my opponents. If I wanted to intimidate the other horses, I'd just eyeball them. Still do if any of them get uppity.
Having said all that, I had a decent record at Newcastle – I won there in May 2008, and again in June 2010. That was when it was turf – before they put the dusty brown stuff down.
Anyway, thanks for the question – gan canny me old marra, as they say in the Big Market.
BY the way, the gaffer – the Michael human – supports the Newcastle United football team. Bloody hell, that must be hard work.
Let's just say, he has more luck with horses than football. If I'd got beaten as often as Newcastle United, I'd have been pulling a rag and bone cart years ago.
WELL done to Commanche Falls for winning at Haydock last week.
I take a particular interest in him because his mum, Joyeaux, is my half-sister. Her sire was my dad, Mark of Esteem. No wonder Commanche Falls is talented, being closely related to me, eh?
Not quite as good looking though but – to be fair – not many are.
Commanche Falls runs in the same colours as me mold mucker, Dakota Gold, who is another proud son of Joyeaux. Both Dakota Gold and Commanche Run are owned by three humans called Doug, Ian, and Alan. Decent types. Congratulations to them – let's hope there are more wins to come this season.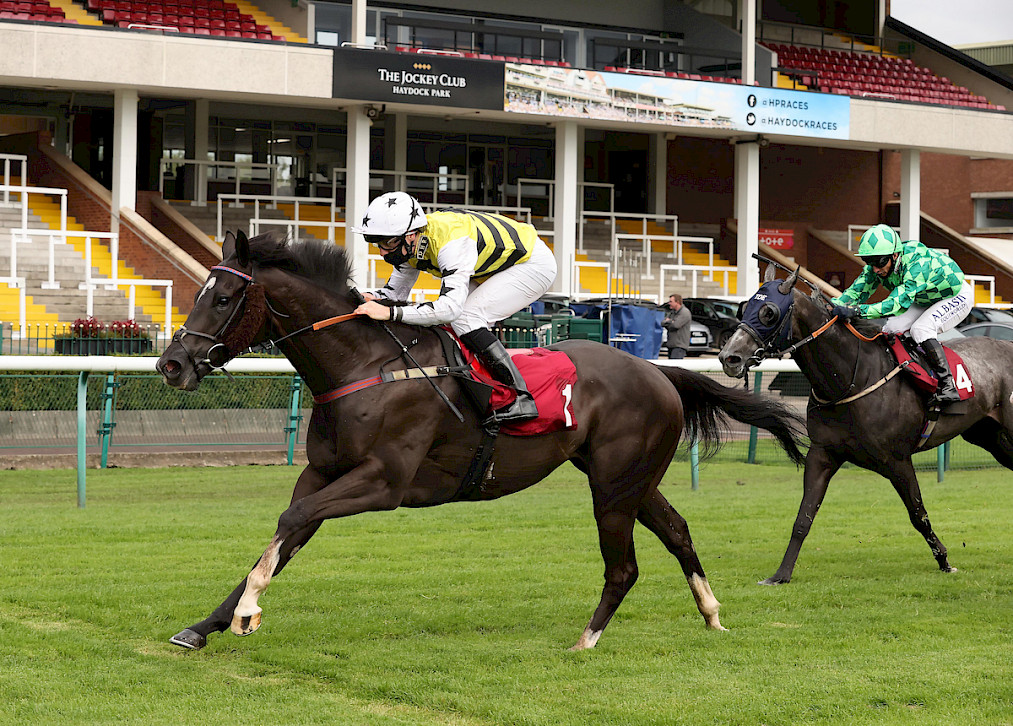 FINALLY, good luck to Que Amoro as she tries to land a Group 1 over at The Curragh tomorrow.
She's a lovely filly, we get along really well, and I'd love to see her win the Flying Five Stakes.
I might even let her have one of my mints if she does it.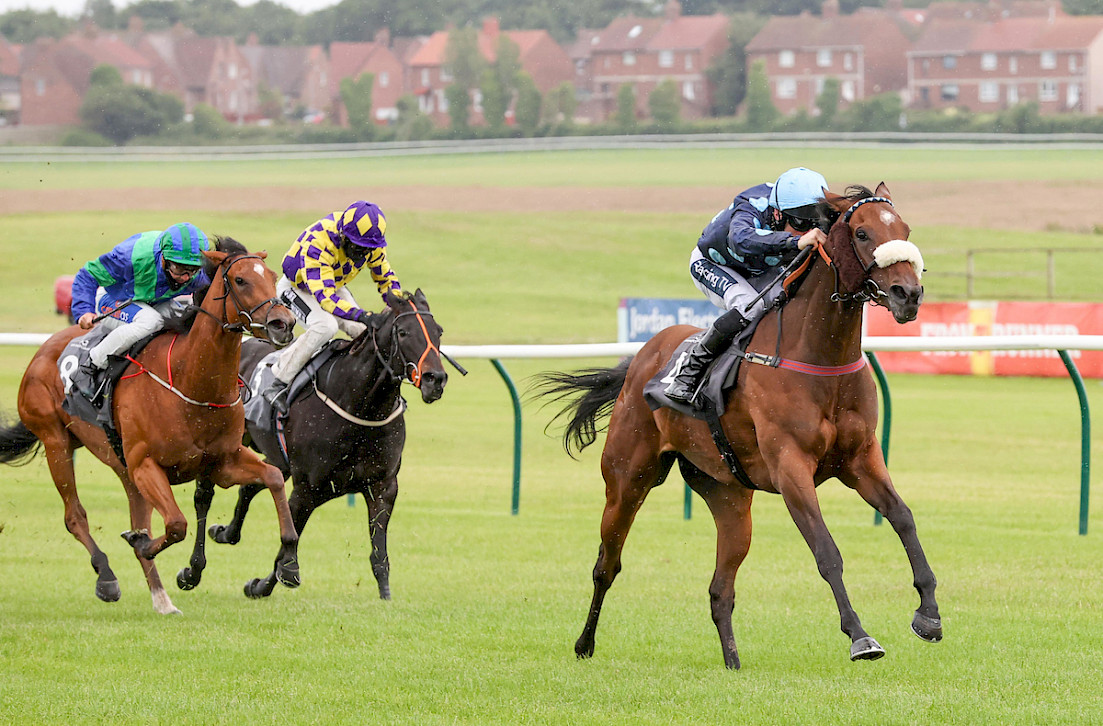 Take care everyone, lots of love,