07-Jul-2022: Latest News from Denton Hall Stables the home of Michael Dods Racing
05-Jul-2022: Wor Willie strides to easy success under Paul Mulrennan at Pontefract
01-Jul-2022: Second career win for Alethiometer under Connor Beasley at Doncaster
21-Jun-2022: Proud Archi makes it five course and distance wins at Beverley
10-Jun-2022: York double for the yard as Northern Express defies topweight under Paul Mulrennan
10-Jun-2022: Gale Force Maya makes it her 10th career win at York
09-Jun-2022: Arch Moon bounces back to form with easy win under Connor Beasley at Haydock
08-Jun-2022: Azure Blue impresses under Paul Mulrennan at Hamilton
When the going gets turf...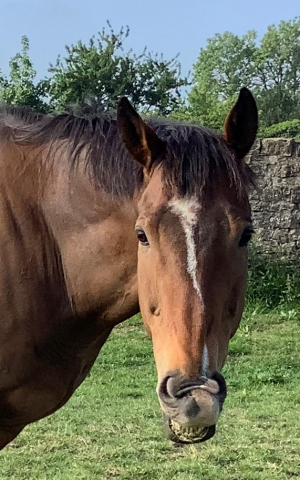 Morning all,
Last week, I promised to give you my expert opinion on racing coverage on the telly.
Well, I have to say that I think ITV Racing do a very decent job and I'm pleased to see they've secured a deal to carry on until at least 2023.
I like the anchorman Ed Chamberlin – he holds it all together pretty well – and there's plenty of expertise behind him in Francesca Cumani and Oli Bell, whose sires were both trainers. Then there's former flat jockey Jason Weaver and ex-jump jockeys Luke Harvey and Mick Fitzgerald.
Jason won the Two Thousand Guineas on Mister Baileys, and used to ride staying legend Double Trigger, so he's not daft.
I sometimes feel a bit sorry for Luke Harvey because the others tend to pick on him – especially about women. As a gelding, I can identify with that.
On the flip side, "Fitzy" was the one who said that winning the Grand National was better than sex after he won the big race on Rough Quest in 1996. I'm no sex expert but, from what I hear, the National usually lasts longer.
Richard Hoiles is a very smooth commentator, never putting a foot wrong, and good old Brough Scott brings the wise voice of experience – very much like my good self.
Talking of voices, that Matt Chapman can be a bit loud, can't he? What's all that bloody yee-haaa business all about? Needs to calm down a bit if you ask me. Otherwise, he's alright, I suppose.
What I'm really pleased about is seeing the Adele Mulrennan human being added to the ITV team lately. She's married to a jockey human, called Paul, who's a regular visitor to Denton Hall. Lovely fella, always tips his cap at me,  and he's having a cracking season by all accounts.
Anyway, Adele knows really her stuff – especially when it comes to the northern racing scene – and I hope they keep sticking her on the TV.
It's important to look good on telly and, because I'm always so well turned out, she'll often ask my advice on what to wear. That shows she's got impeccable judgement.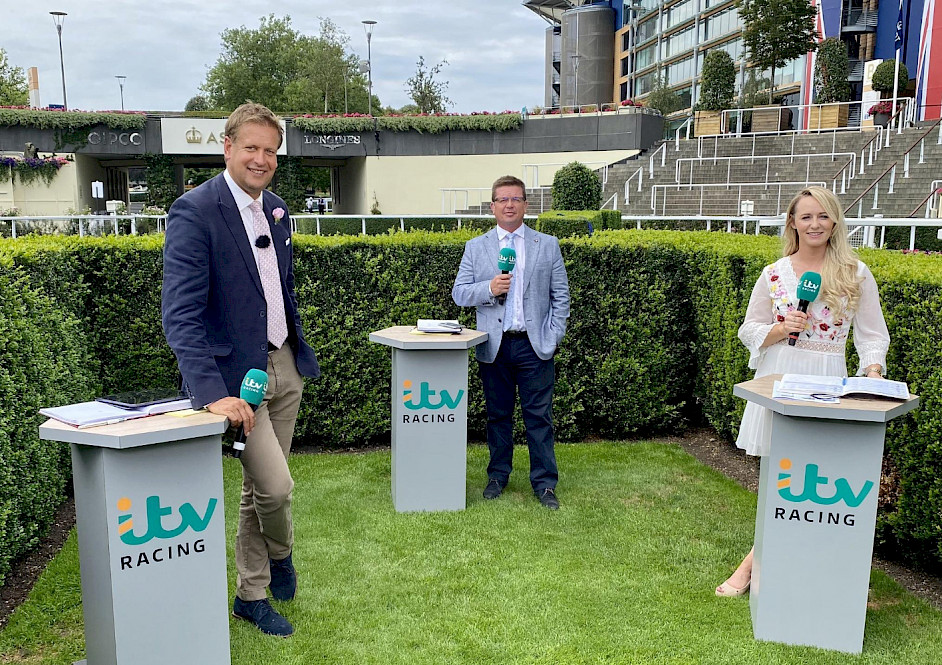 IT was good to see my old mate Dakota Gold back in the winner's enclosure last week after scorching home in the Beverley Bullet (see the picture below). Good name for a sprint race the Beverley Bullet – it's called alliteration.
I noticed the gaffer – the Michael human – said Dakota had got the right conditions for the first time this season. He likes it soft, so the rain made it perfect for him.
I won most of my races on good to firm going, but I also won on the all-weather, as well as the soft at Thirsk as a 12-year-old. Mind you, that was a pretty weak race – I could have won it with one leg in a bucket.
Some horses, like Dakota, have a distinct preference for one type of going or another. It often comes down to pedigree and stallions (not me, unfortunately) get a reputation for siring horses that prefer certain types of ground. Dakota's dad, Equiano, is well known for producing soft ground types.
Soft ground also affects the pace of a race. A horse like Dakota can quicken up off the front when it's soft, whereas it's not so easy for him to burn them off when it's firm.
That said, there are always exceptions. Take Sir Mark Prescott's old sprinter Pivotal, for example. He loved good to firm ground but his offspring tend to prefer it soft.
You should also look at a horse's action to see what sort of ground they're going to like. Horses with a high knee action – we call it rounded – often prefer soft going. Those with a lower, daisy-cutting action are more likely to want it firm. Que Amoro's like that – hardly bends her knee that one.
Big hooves are another indicator of soft ground horses. I suppose it's like humans with big feet make better swimmers. Alternatively, they wear strange things called flippers.
Oh, and heavy-shouldered horses don't like it firm either.
These days, the official going is measured with a "going-stick". These were introduced into the sport in 2007 – when I was an up and coming four-year-old. Before that, it came down to the heel of a wellie or the pointy end of a walking stick. It's much more scientific these days.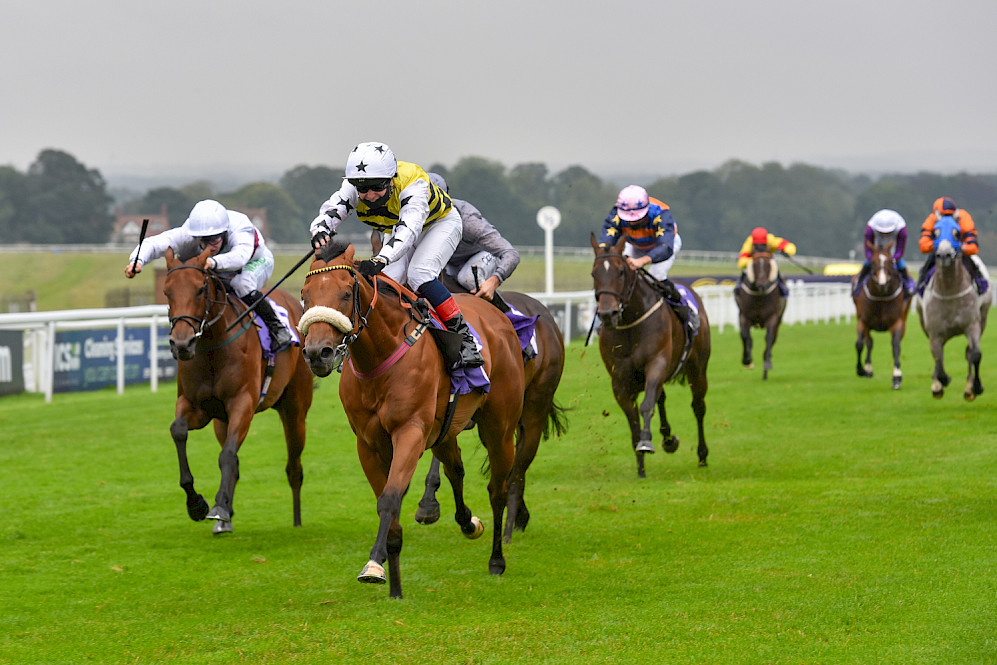 FINALLY, a big pat on the back to one of our young uns, Northern Express, won won first time out at Beverley the other day.
Looks a very decent sort – owned by The Sekura Group, who also have my old mate Jawwaal. It's a cracking start but I'll be having a quiet word to keep his hooves on the ground.
Anyway folks, that's all for another week. Lots of love – and YEEEEEEEEEHAAAAAAAAA!