07-Jul-2022: Latest News from Denton Hall Stables the home of Michael Dods Racing
05-Jul-2022: Wor Willie strides to easy success under Paul Mulrennan at Pontefract
01-Jul-2022: Second career win for Alethiometer under Connor Beasley at Doncaster
21-Jun-2022: Proud Archi makes it five course and distance wins at Beverley
10-Jun-2022: York double for the yard as Northern Express defies topweight under Paul Mulrennan
10-Jun-2022: Gale Force Maya makes it her 10th career win at York
09-Jun-2022: Arch Moon bounces back to form with easy win under Connor Beasley at Haydock
08-Jun-2022: Azure Blue impresses under Paul Mulrennan at Hamilton
A warm welcome for Tyne Tees Television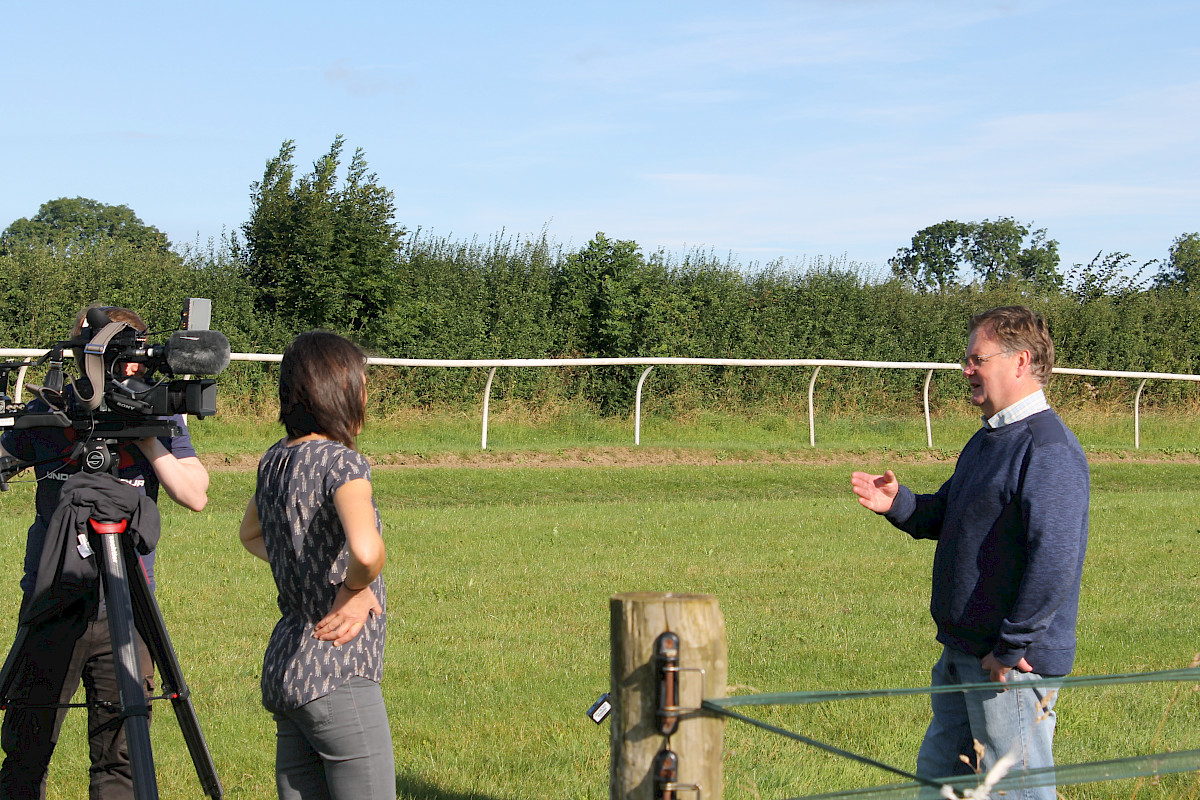 IT was a pleasure to welcome Tyne Tees Television to Denton Hall this morning.
Presenter Helen Carnell and cameraman Jacob Roberts were here to film a feature on how horse racing has risen to the challenges of the pandemic.
They also went up on the gallops to see the horses working and we were blessed with sunshine for the occasion.
We brought Dakota Gold and Que Amoro out of their boxes to parade ahead of Friday's Group 1 Nunthorpe Stakes at the York Ebor Festival. Fingers crossed, they'll both run good races and come back safe.
Helen also interviewed Connor Beasley, who will be riding Dakota Gold as usual, and he's hopeful that the popular gelding as a "live chance" although some rain would help his chances.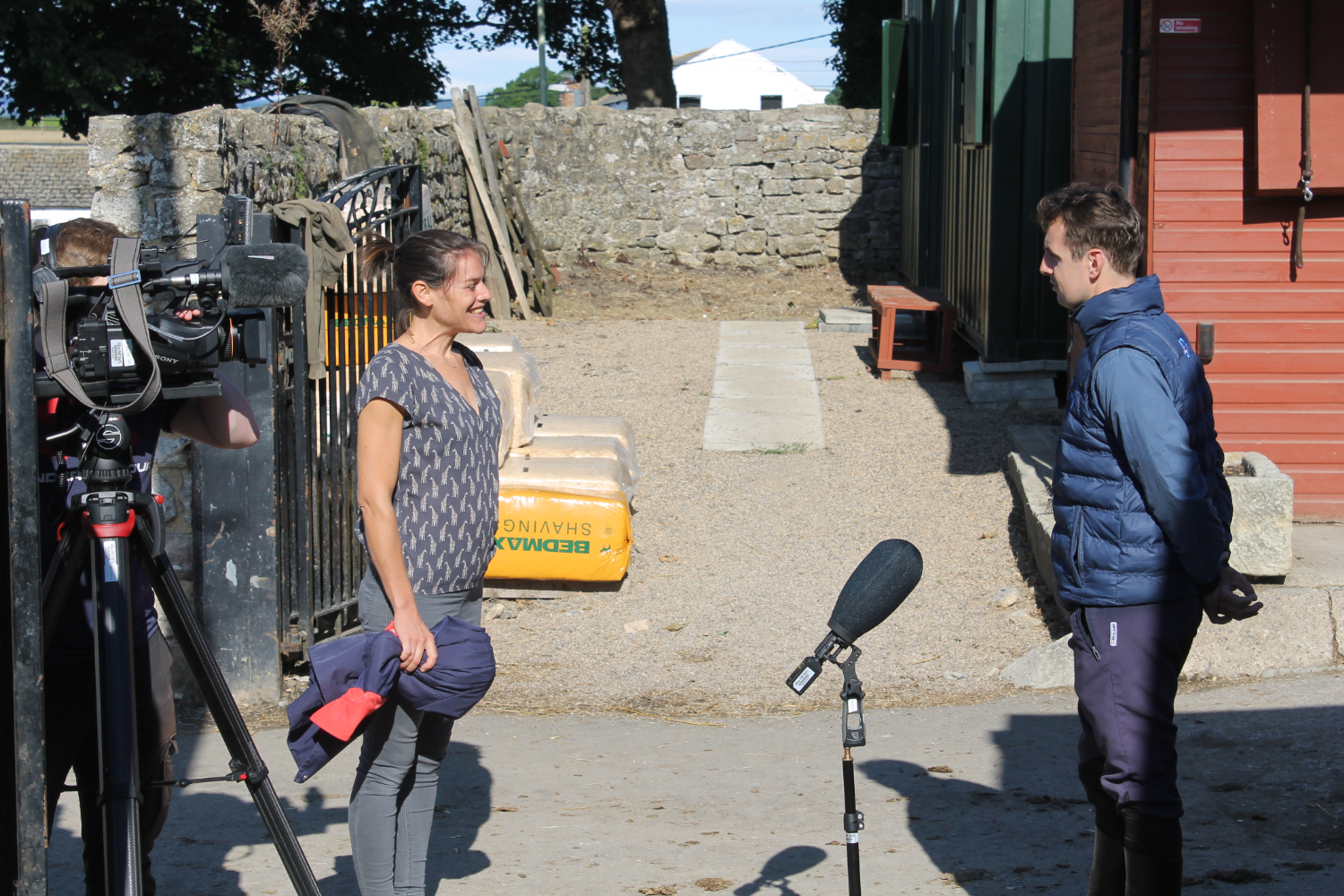 All being well, the feature will be broadcast on Tyne Tees TV from 6pm tonight.
It's important to take every opportunity to showcase our sport and we'll also be taking part in National Racehorse Week in September.
This is a great initiative to celebrate the racing industry and to give people a chance to see behind the scenes, with a host of yards staging open days between September 12 and 19.
We'll be opening on the 13th from 10am but numbers will obviously have to be limited.
To find out more and register go to www.nationalracehorseweek.uk. If you have any problems with registration, email the yard at dods@michaeldodsracing.co.uk