07-Jul-2022: Latest News from Denton Hall Stables the home of Michael Dods Racing
05-Jul-2022: Wor Willie strides to easy success under Paul Mulrennan at Pontefract
01-Jul-2022: Second career win for Alethiometer under Connor Beasley at Doncaster
21-Jun-2022: Proud Archi makes it five course and distance wins at Beverley
10-Jun-2022: York double for the yard as Northern Express defies topweight under Paul Mulrennan
10-Jun-2022: Gale Force Maya makes it her 10th career win at York
09-Jun-2022: Arch Moon bounces back to form with easy win under Connor Beasley at Haydock
08-Jun-2022: Azure Blue impresses under Paul Mulrennan at Hamilton
'An exceptional job' - Dods delighted by racing's restart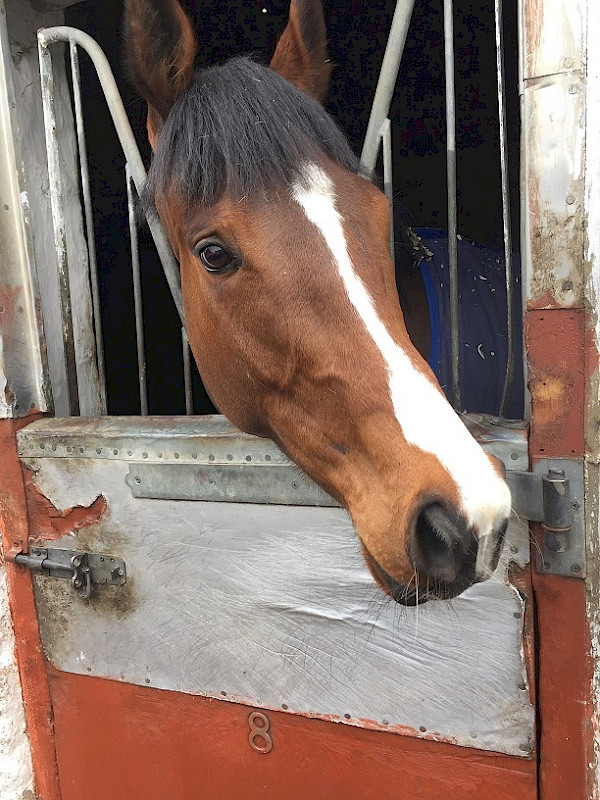 TRAINER Michael Dods has heaped more praise on racecourses and the BHA for the way the return to action has been handled this week.
Michael said: "It's been great to see our sport up and running again this week, and I think the racecourses and the BHA have done an exceptional job. Everything has been so well organised, and we've all been delighted with the way things have gone.
"Obviously, we can only speak for Newcastle because that's where we've had our runners, but I think the reports on all the courses have been the same – everything has been properly planned and thought through, and everyone feels safe running their horses, which is the most important thing.
"In fact, when you look at some of the pictures from the last couple of weeks, it's probably the case that the racecourses are about the safest place in the country you could be at the minute. They've definitely got it right, and everybody's been following the guidelines that are in place.
"You'll always get a few ups and downs, but in general, we're happy with the way the horses have been running. We've had a winner and a few places – the horses look fit enough, some of them just have a bit of rustiness that needs blowing away. You're always going to get that at the start of any season – some horses take a bit longer to blow away the cobwebs than others."
Michael is also looking ahead to the weekend in his regular update on his Facebook page. The stables has Queens Gift (main picture) in the Group 3 Palace House Stakes at Newmarket, Good Vibes in the listed Cecil Frail Fillies Stakes, and John kirkup on the all-weather at Newcastle. Here are his thoughts on the trio:
"We've got a couple of Saturday runners starting with JOHN KIRKUP in the Betway Casino Handicap (1.30) at Newcastle. It's there for all to see with John Kirkup – he loves heavy ground, and if you get him over six furlongs on heavy ground, he's pretty much guaranteed to run his race. The problem, of course, is that the race programme is very limited at the moment, so we're starting him off over seven furlongs at Newcastle. He looks well and I'm sure he'll be ready to go, but when you see him over six on heavy ground, you'll see a different horse. We're having to try something different, but he needs to start somewhere and it'll be nice and safe for him up at Newcastle. Hopefully he'll run nicely.
QUEENS GIFT runs in the Palace House Stakes (1.50) at Newmarket. It's obviously a big step up from what she was doing last season. She ran well in two Listed races last year, but it's a big jump to a Group Three from there. It's important for a mare to get black type though, and this is obviously a chance for her to do that. She's well, and we think she's improved over the winter. She's in good form and hopefully she'll run well – we'll just have to see whether or not she's up to Group class.
GOOD VIBES was also entered in the Palace House, but instead, she's going to run on Sunday in the Betway EBF Cecil Frail Fillies' Stakes (4.25) at Haydock. It's always tough for three-year-olds that have done very well at two because they're right at the top of their handicap mark. So we're going for a Listed race and we'll see how things go. We discussed things with connections during the week, and decided to go over six furlongs here rather than in the Palace House. The plan is to see how she fares over six – if it doesn't really work, she can always go back to five. She's got some decent form over six, but as I said, it can be tough for three-year-olds. At least she'll be running against her own sex, which should be a help."