07-Jul-2022: Latest News from Denton Hall Stables the home of Michael Dods Racing
05-Jul-2022: Wor Willie strides to easy success under Paul Mulrennan at Pontefract
01-Jul-2022: Second career win for Alethiometer under Connor Beasley at Doncaster
21-Jun-2022: Proud Archi makes it five course and distance wins at Beverley
10-Jun-2022: York double for the yard as Northern Express defies topweight under Paul Mulrennan
10-Jun-2022: Gale Force Maya makes it her 10th career win at York
09-Jun-2022: Arch Moon bounces back to form with easy win under Connor Beasley at Haydock
08-Jun-2022: Azure Blue impresses under Paul Mulrennan at Hamilton
Baby, we were born to run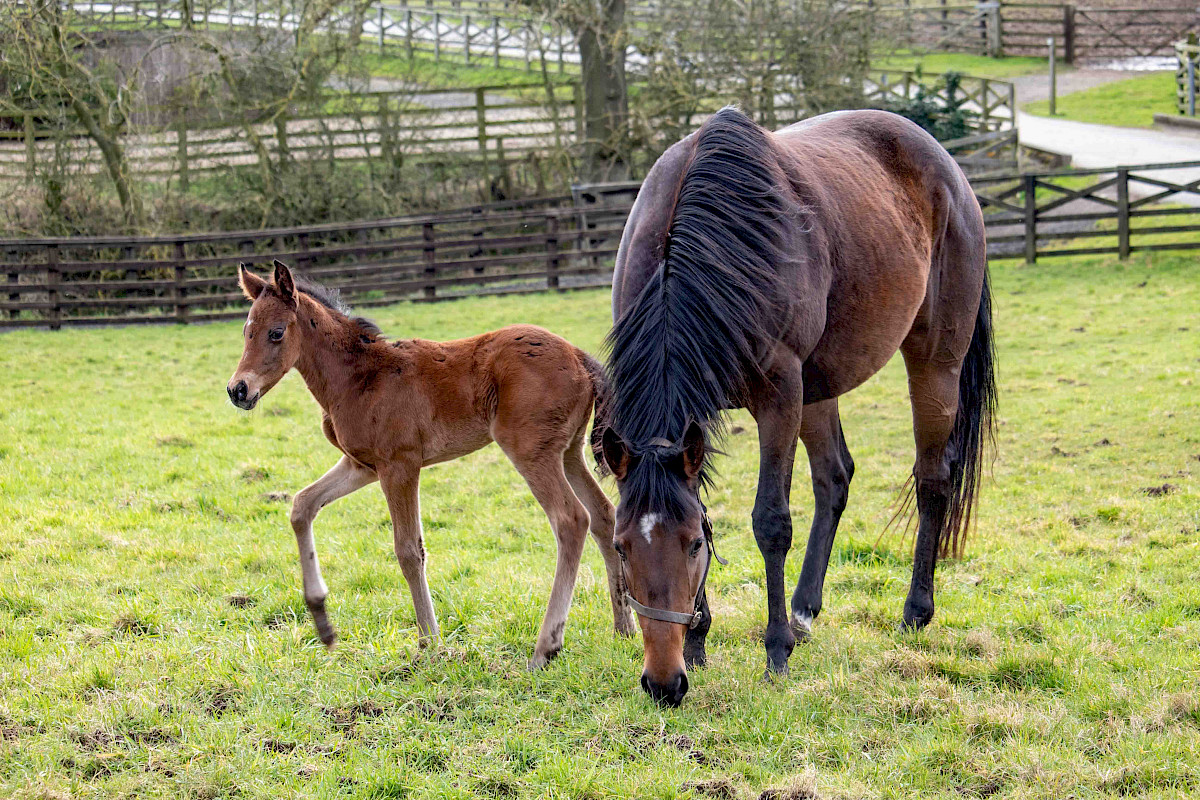 As the Flat racing season gets underway tomorrow, PETER BARRON tells the remarkable rags-to-riches story that began at a County Durham pit and led to one man's multi-million pound vision
IF the script had been written for Hollywood, it might easily have been dismissed as too far-fetched and overly romantic…
The plot begins with a Durham miner's son discovering his love of horses while watching his father care for the pit ponies as they emerge from the darkness at the end of another gruelling week. The boy boldly declares that he'll own racehorses one day, but is dismissed as a dreamer – a Walter Mitty. He grows up to prove them all wrong and, not only does he go on to own top-class racehorses, but creates a stud farm designed to breed champions for years to come.
It certainly does sound fanciful, but Geoff Turnbull MBE turned it into a reality through his sheer hard work, entrepreneurial spirit, and uncanny knack of being able to tell a good horse when he saw one.
Sadly, Geoff passed away last summer, aged 74. His legacy is the magnificent Elwick Stud, near Hartlepool, where it now falls to his family to carry on what many so-called experts dismissed as an impossible dream.
"I consider myself lucky to even have known him, let alone be his son," says Geoff's son Nick, as he sits in a room at Sheraton Farm, overlooking a paddock where a contented mare picks lazily at the grass, and her foal marvels, wide-eyed, at the wonders of the world. "This place was his vision, he made it happen, and he would have wanted the dream to live on."
It all began at Horden Colliery, where Geoff's father, William, was head horse-keeper, responsible for looking after the pit ponies. He taught his son: "If you have love and respect for a horse, you have a friend for life."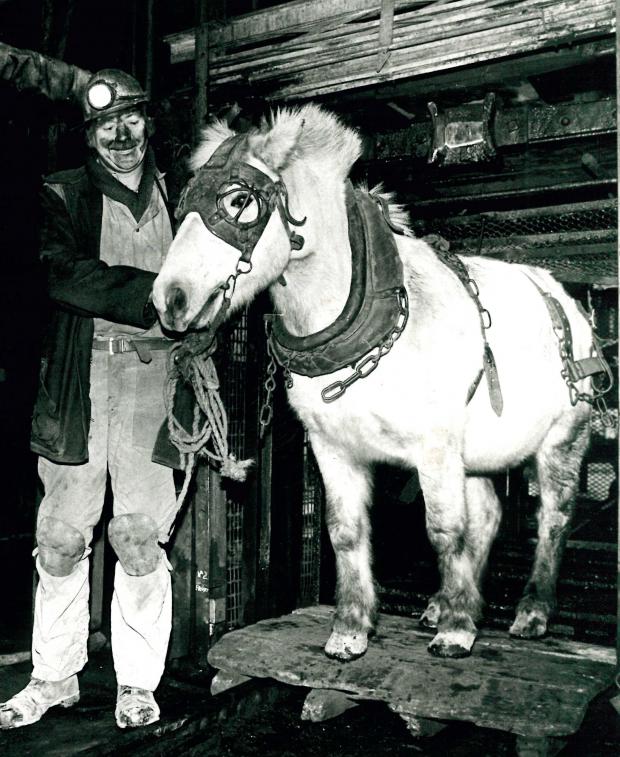 At 15, Geoff became an apprentice turner at a company in Billingham, and went on to be founder of the GT Group of companies, an environmental engineering business with an annual turnover of more than £50m and employing 600 people at its peak. He was awarded the MBE for service to the UK export industry in 1991.
And he proved as good as his word by using his success in business to become a racehorse owner, starting off by buying a chestnut mare, called La Sylphide, as a Christmas present for his beloved wife, Sandra. Nicknamed Tinsel, La Sylphide won seven times. Geoff's dream was off and running.
Proud of his roots as a miner's son, he set his sights on winning The Pitmen's Derby at Newcastle – otherwise known as The Northumberland Plate – and came within a short-head of realising that part of his dream when his horse, Macorville, came second in 2007.
As Geoff continued to grow the number of horses running in his increasingly familiar dark blue and pink colours, his attentions increasingly turned to developing a stud. He and Sandra kept all their horses at their home at Elwick, but an exciting new phase of the dream took shape in 2014 with an ambitious move to nearby Sheraton Farm. Set in 300 acres, it was the perfect location to become the headquarters of the stud operation.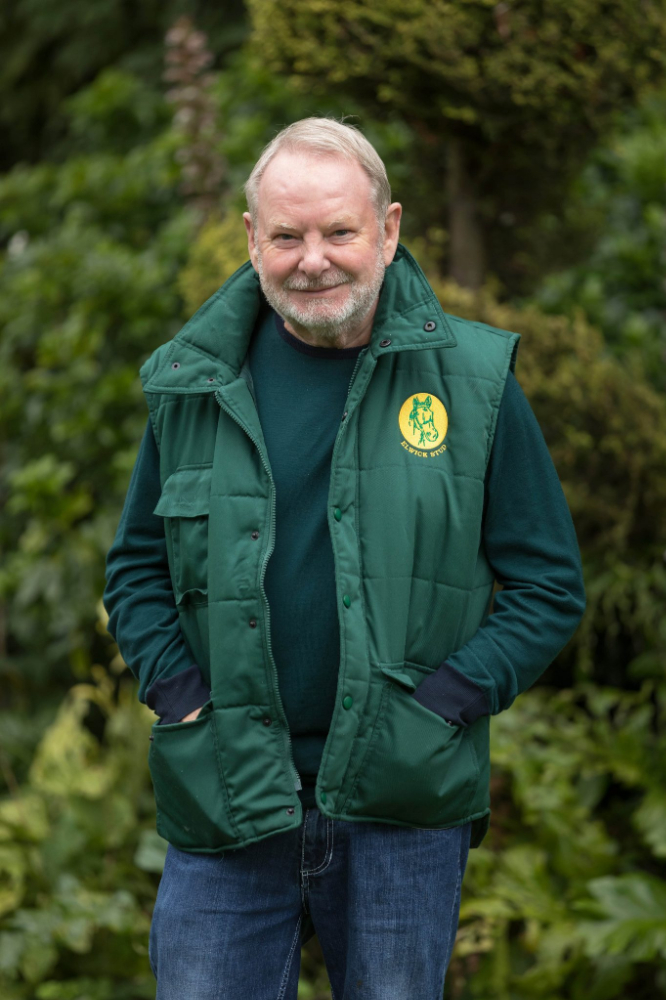 A milestone moment came in July 2014 when Geoff bought a three-year-old bay colt in France. Called Mondialiste, he was put into training, in North Yorkshire, with David O'Meara, who had sourced the horse with Geoff.
Their judgement paid off spectacularly when Mondialiste proved to be a star, with a track record that included Group 1 victories in the Woodbine Mile, in Canada, and the Arlington Million, in America.
But Geoff had also bought the colt with a view to him standing as a stallion at Elwick Stud, and he took up those duties when he retired after the 2017 season.
Another vital piece of the jigsaw was put in place when Geoff recruited Garry Moore to be his stud manager. Garry, son of veteran Middleham trainer George Moore, who had trained both La Sylphide and Macorville, came with a wealth of experience. He'd spent 15 years at Coolmore, in Tipperary, one of the world's largest breeding operations of racehorses, before moving to another leading stud, Whatton Manor, in Nottinghamshire.
"Geoff always told me, 'when I buy a stud, you can come and run it,' but I thought it was just a pipedream," recalls Garry. "Then he called out of the blue one day to say he'd bought this place, and he persuaded me to come up and see it."
Geoff went on to outline his vision, telling Garry that he wanted to make Mondialiste a stallion, and invest in the best mares he could afford. It was enough to convince Garry to up sticks from Nottinghamshire and move his wife, Louisa, and their children, Dylan and Emily, to Elwick.
"It was a massive step for us all, but it was because I had such faith in Geoff, and everything he was trying to do, that we came – and I'm so glad we did," says Garry.
On the track, the biggest highlight of all for Geoff and Sandra came in June, 2019, when the striking much-loved grey, Lord Glitters – again trained by David O'Meara and sourced by his assistant Jason Kelly – won the Group 1 Queen Anne Stakes in the hands of Danny Tudhope at Royal Ascot. The pitman's son – the dreamer, the Walter Mitty – had triumphed before The Queen.
Lord Glitters, now an eight-year-old, continues to sparkle to this day, and O'Meara described him as "the horse of a lifetime" after he won the Group 1 Jebel Hatta, at Meydan, in Dubai, earlier this month.
Meanwhile, back in this country, excitement is building as the start of the turf Flat season approaches. It is a pivotal year for Elwick Stud, and Geoff's dream, because the first of Mondialiste's progeny will be making their racecourse debuts.
Having started his stud duties at Elwick, Mondialiste is now standing in France to widen his influence. He has now produced 45 two-year-olds, with 25 in training across several northern trainers, including Michael Dods.
Elwick Stud represents a £10m investment. A five-star equine hotel, it is home to a growing band of 35 broodmares that are sent out to visit some of the country's finest stallions. State-of-the art facilities include 23 grass paddocks, a new all-weather paddock, lunge rings, and stabling for 108 horses.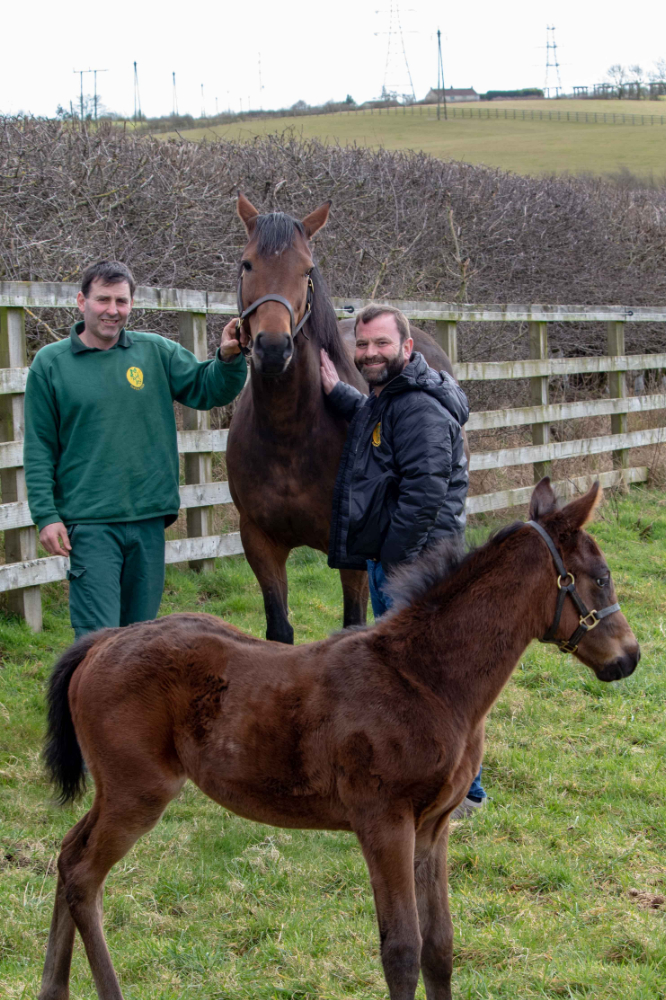 It is a finely tuned, high-tech operation, with each foaling-box overseen by CCTV cameras, and the pampered mums-to-be fitted with an ingenious alarm system that sends a call to Garry's phone – any time of day or night – when their waters break.
"It's incredible what Dad created from scratch – it's our job now to carry on his vision and make sure we turn it into a sustainable business," says Nick, who is leading the operational side of the business.
"He always had such belief in Mondialiste, from the moment he saw him, and it's just really sad he's not here to see his first two-year-olds run this year. It's going to be very, very emotional if one of them wins."
At this point, Garry looks up, shakes his head and adds: "It's not if – it's when."
The belief in Geoff Turnbull's impossible dream remains as strong as ever.