07-Jul-2022: Latest News from Denton Hall Stables the home of Michael Dods Racing
05-Jul-2022: Wor Willie strides to easy success under Paul Mulrennan at Pontefract
01-Jul-2022: Second career win for Alethiometer under Connor Beasley at Doncaster
21-Jun-2022: Proud Archi makes it five course and distance wins at Beverley
10-Jun-2022: York double for the yard as Northern Express defies topweight under Paul Mulrennan
10-Jun-2022: Gale Force Maya makes it her 10th career win at York
09-Jun-2022: Arch Moon bounces back to form with easy win under Connor Beasley at Haydock
08-Jun-2022: Azure Blue impresses under Paul Mulrennan at Hamilton
Dods reveals Dakota Gold might still have another run this season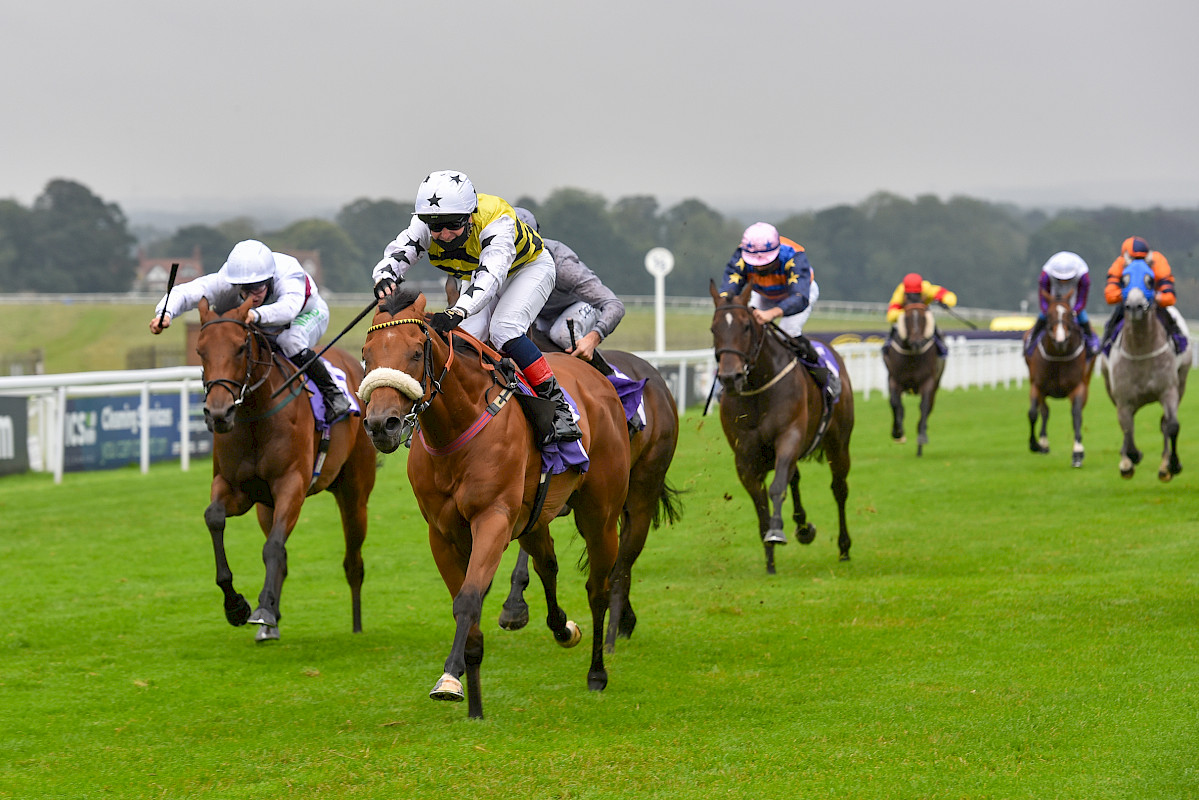 TRAINER Michael Dods has revealed that one of his stable stars, Dakota Gold, may still have another race before the season ends.
Michael has a listed race in Doncaster in mind for the six-year-old gelding who has had another stellar season, winning a Group 3 and two listed races.
His thoughts on Dakota Gold are included in his Weekend Preview which also looks ahead to Get Knotted, pictured below, running today at Doncaster.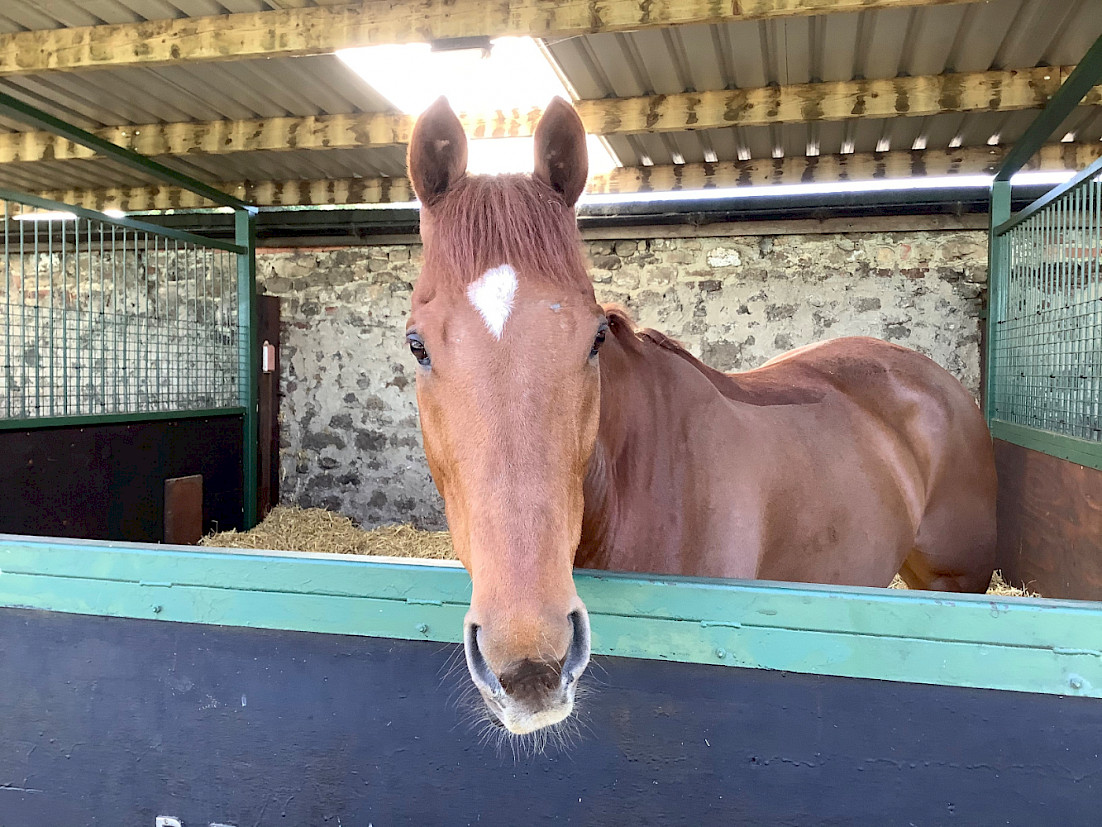 WEEKEND PREVIEW
"The season is obviously starting to wind down a bit as we head towards the end of October, and we've got the one weekend runner.
GET KNOTTED goes in the Vertem A Fresh Approach Handicap at Doncaster (4.05). He's really well, but ideally these days, he'd like a turning seven furlongs on ground that's either good or good-to-soft. He should get one of those things, with the ground looking like it'll be okay, but the only concern is that he'll be running on a straight seven and that doesn't seem to suit him quite as much. The problem is that the races he really likes – especially at York – just haven't been on the calendar this season. He seems to prefer a turning track, but at this stage of the year, it's really just a case of running him where we can. It looks a very competitive race, but he's well in himself at home.
We'll keep a few of the horses going on the all-weather over the winter, but we've got some that wouldn't be all-weather horses at all and they'll be drawing up stumps for the year. There are some – like Que Amoro and Commanche Falls – that are finished for the season already. There's quite a few that will be having their break and not going on the all-weather, although like I say, there'll be a few that go on a bit longer.
One horse worth mentioning that is still going at the minute is Dakota Gold. He obviously had a fantastic few days the other week, winning at Group Three and Listed level, and there's a possibility he could run in a Listed race at Doncaster in a couple of weeks' time. We'll see how he looks and have a look at the state of the ground nearer the time, but it's a race that might suit him so we'll keep him working away with a view to maybe running him there."