17-Jan-2022: Latest News from Denton Hall Stables the home of Michael Dods Racing
16-Jan-2022: Great to get off the mark for 2022 with Lady Lou landing odds of 80/1 at Southwell under Callum Rodriguez
Looking ahead to the new season and hoping for some normality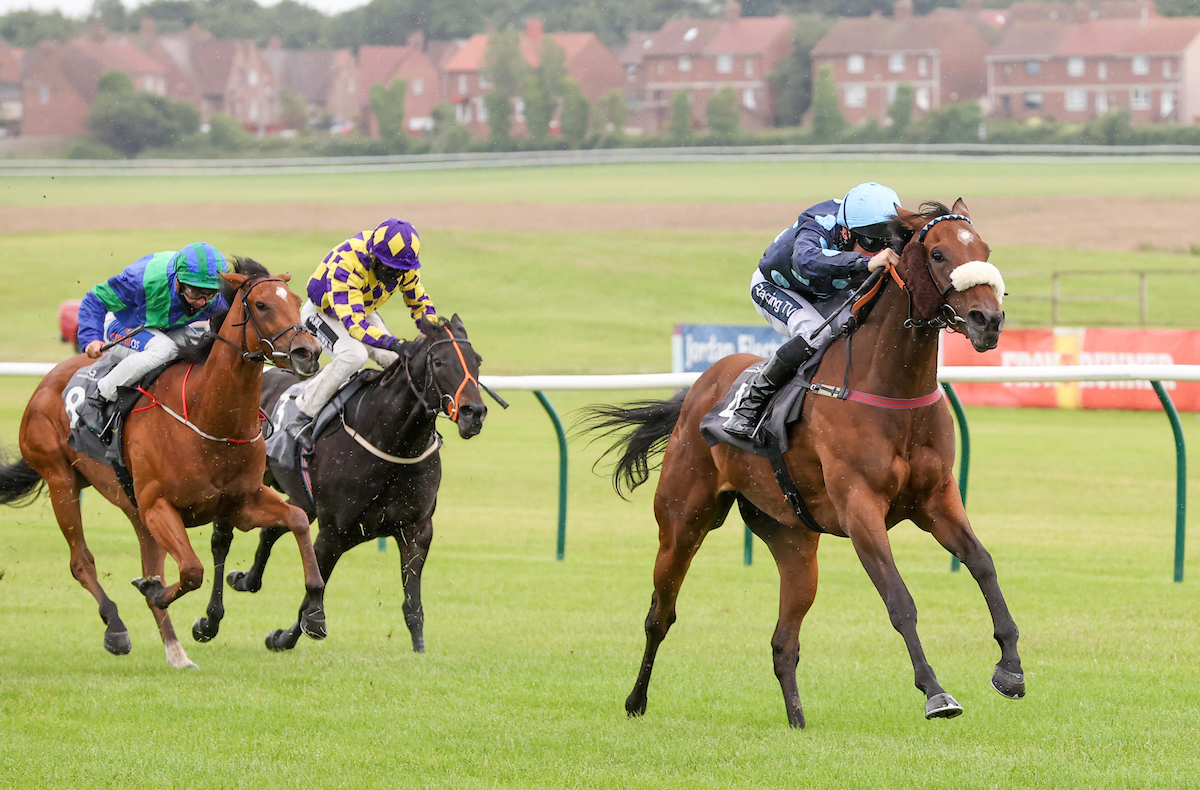 The Northern Echo's Chief Sports Writer, Scott Wilson, talks to Michael Dods about what's in store during the new Flat season
NORMALLY, as he looks ahead to the start of a new Flat season, Michael Dods has plenty of ambitions. Big-race victories, perhaps. A certain number of winners. Horses he is especially excited to see progress over the course of the summer.
This year, though, the County Durham trainer has different hopes. "I'd just like to see a bit of normality back," he muses, as thoughts turn to the next seven months. Wouldn't we all.
Like the rest of the world, racing has been turned upside down by the coronavirus pandemic, but as the turf Flat season begins at Doncaster this afternoon, so the green shoots of post-Covid recovery are beginning to appear. From Monday, up to two owners will be allowed on course to watch their horses race. From May 17, it is hoped that spectators will be permitted to return to racecourses. By York's Ebor meeting at the end of August, there is a chance that the stands will be packed.
As both a sport and an industry, racing needs its racegoers. For those who have been working at racing stables day in, day out, during the pandemic, the sight of a light at the end of the tunnel has been a welcome one indeed.
"It's been a difficult winter," admitted Dods. "We've been able to keep things going, but the Covid rules obviously make life very difficult for everyone. They're there to keep everyone safe, and we understand that, but the staff have really had to go above and beyond to do their jobs while still sticking to all of the regulations.
"Then, on top of that, the weather has been horrendous really. We had all that snow, and then when it wasn't snowing, it seemed to be pouring down and everything was under water. It's been a tough slog, but I think everyone was pleased to see a bit of sunshine this week. Suddenly, it feels like summer is just around the corner, and we're ready to get going."
The Flat season traditionally begins with Doncaster's Lincoln meeting, and having landed the curtain-raiser's showpiece in 2011 with Sweet Lightning, Dods has another live contender this afternoon in the shape of 16-1 shot Brunch.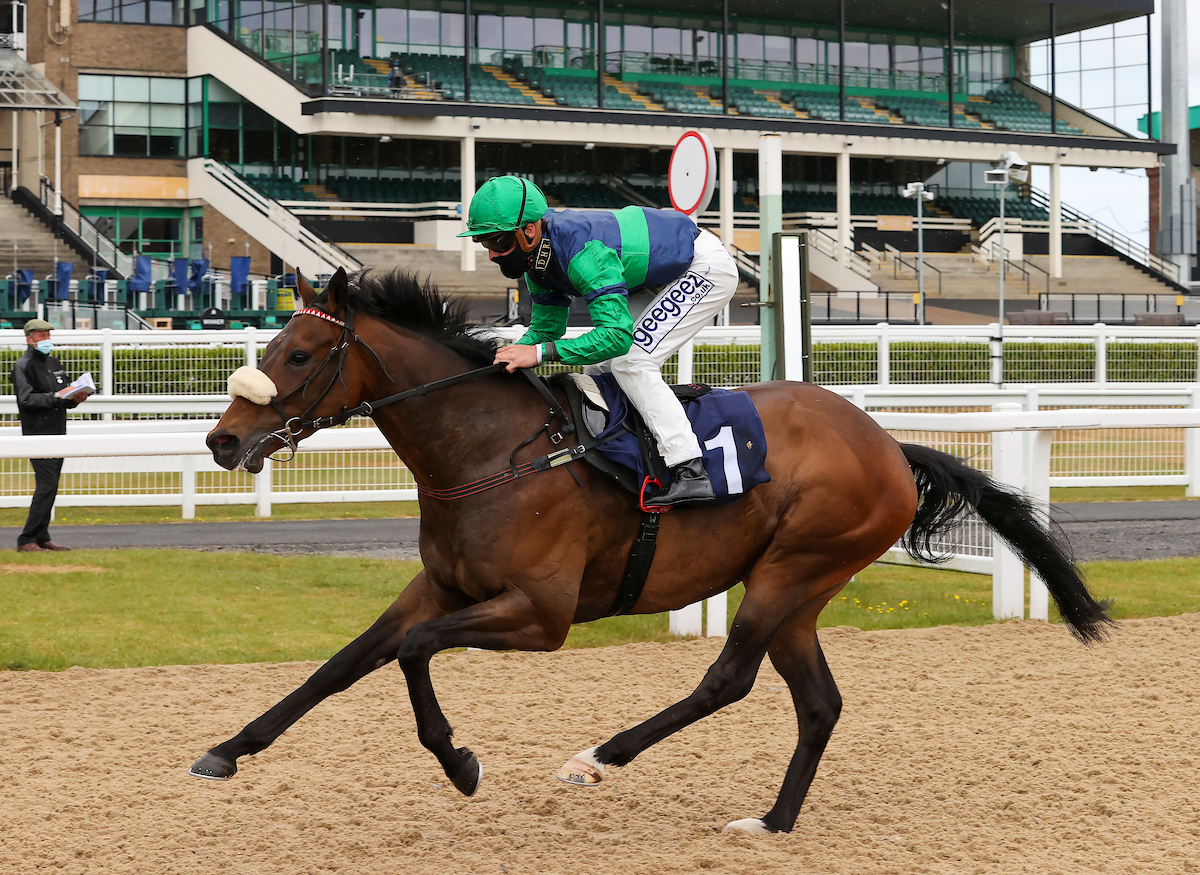 The four-year-old got bogged down on heavy going on his final outing of last season at Newmarket, but prior to that he had shown a great deal of promise as he won the Sky Bet Mile Stakes at York and finished third in the Listed Guisborough Stakes at Redcar.
"He wouldn't want the ground to dry out too much, but if he gets his conditions, hopefully he'll run a big race," said Dods. "It's a starting point for him really. It's not our style to really ready one for the Lincoln and then potentially ruin the rest of their season, so whatever he does at Doncaster, he'll step up in his next run. That said though, we've been really happy with him at home and he's ready to do himself justice."
Brunch will be one of Dods' leading lights throughout the summer, but as last season's performances proved, the Denton Hall handler has plenty of 'Saturday horses' capable of competing at Listed and Group level.
Dakota Gold has been a punters' favourite for a while now, repeatedly excelling in big sprints. He will be competing over five or six furlongs again this year, although Dods might be a bit more choosy when it comes to guaranteeing his ground.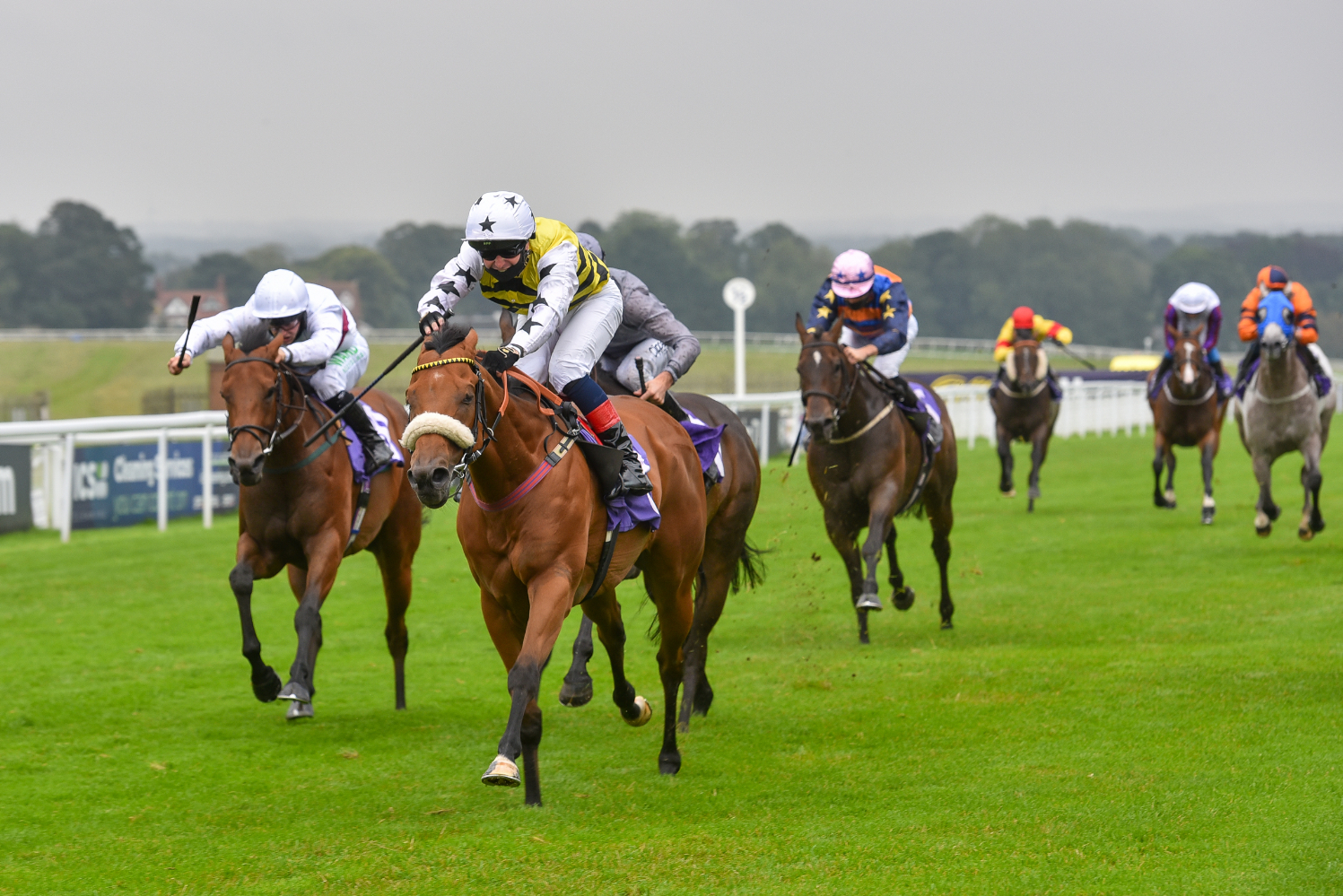 "He's going to have to step up again because he's going to competing at Listed or Group class more, but the key to him is really the ground," he said. "He's very ground-orientated. He's a much better horse when it's soft. I don't think it really matters whether it's over five or six as long as there's a bit of cut in the ground. In his conditions, he can be competitive against anyone, but he can't really handle fast ground."
Que Amoro, on the other hand, likes to rattle across a firm surface, and having finished second in last year's Nunthorpe behind the mighty Battaash, the five-year-old will attempt to cement her reputation as Dods' next superstar sprint filly.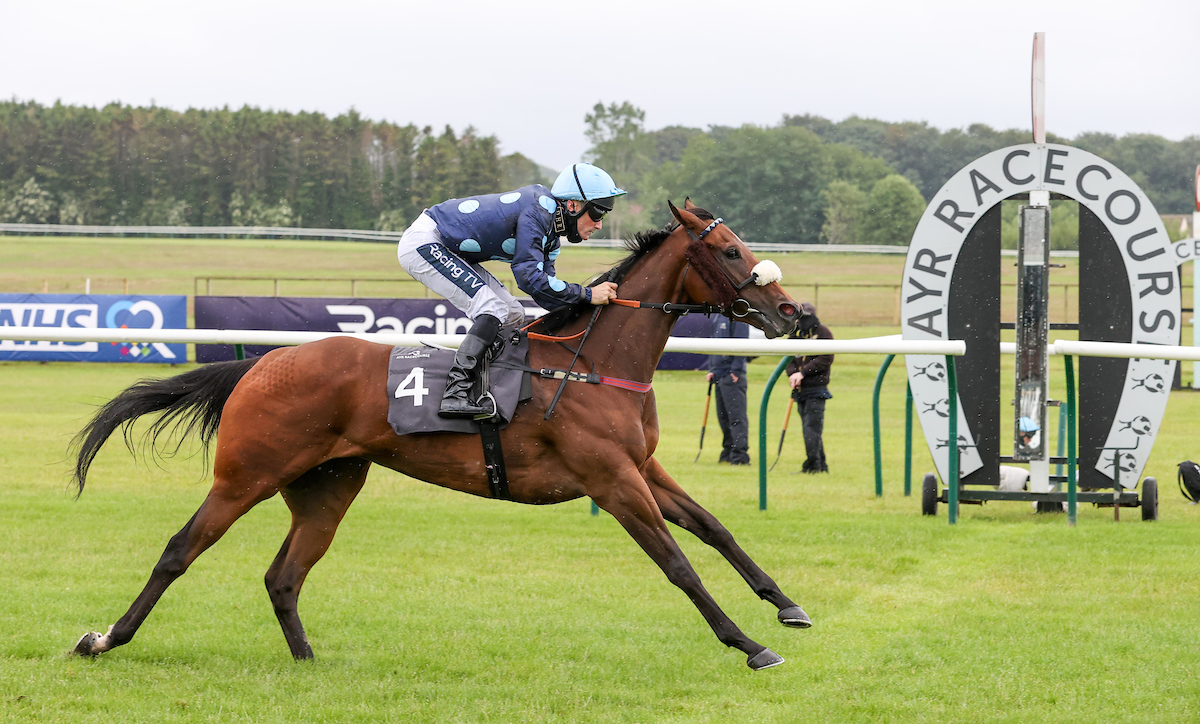 "She ran an absolute cracker in the Nunthorpe, but I think that run probably bottomed her for the season," he said. "That happens with a lot of horses, so we'll just have to be a little bit careful how we campaign her this year.
"She's wintered well, although we haven't really planned anything for her yet. She'll be staying at five furlongs, so we'll see where we go."
Northern Express, a two-year-old winner at Beverley last year (see picture below), has the potential to come on markedly this summer, while Pendleton is back in training after missing the whole of last season with an injury. Woven and Blackheath, bought at the winter sales, look exciting acquisitions, and old favourites such as Get Knotted and Jawwaal will be back doing what they do best.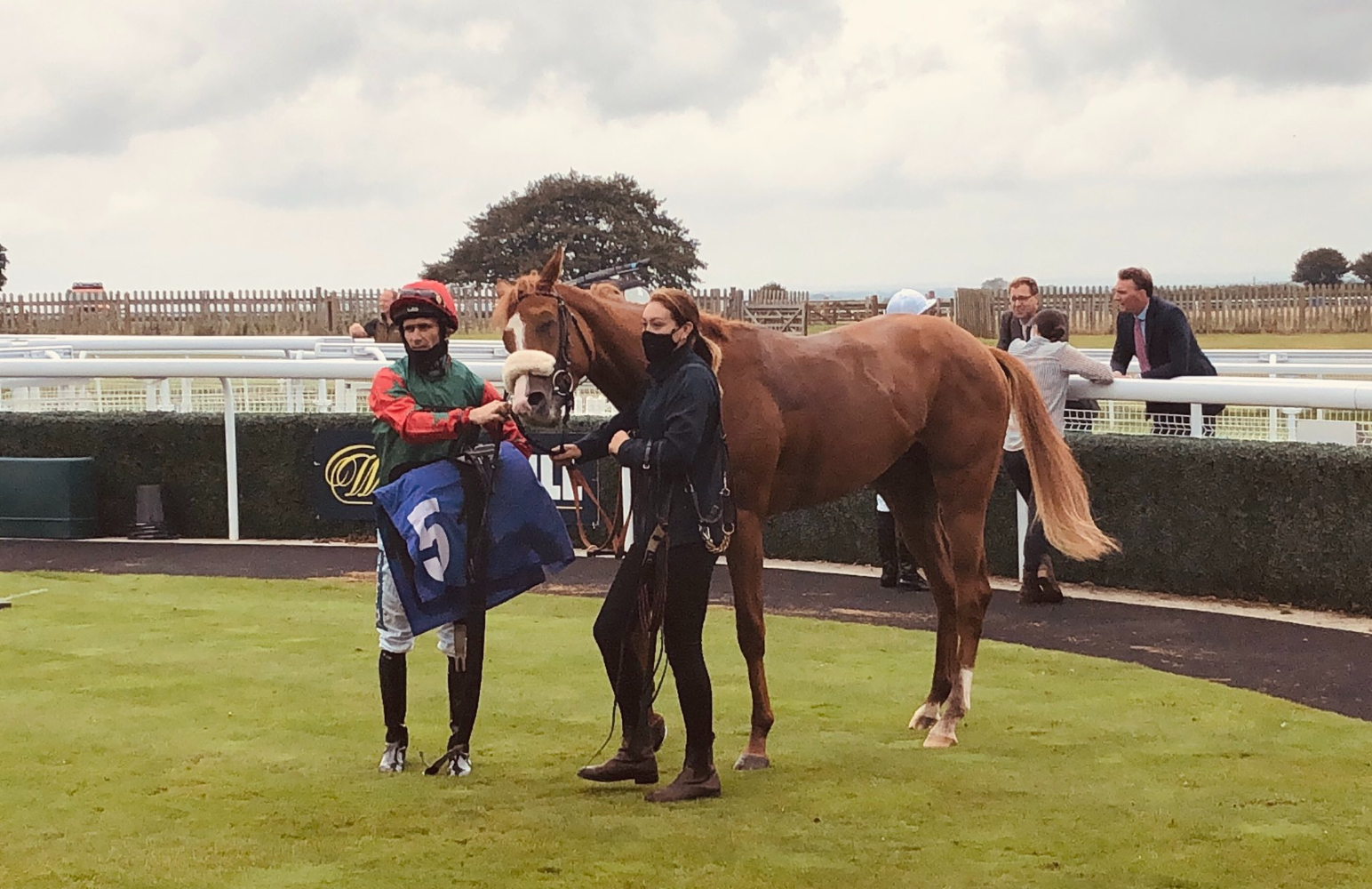 "It's always exciting at the start of the season, but with the way the world is, it's even more exciting than usual to think about what could be just around the corner," said Dods. "A big-race winner, in the sunshine, with owners there to celebrate and crowds cheering on. That would be nice, wouldn't it?"