07-Jul-2022: Latest News from Denton Hall Stables the home of Michael Dods Racing
05-Jul-2022: Wor Willie strides to easy success under Paul Mulrennan at Pontefract
01-Jul-2022: Second career win for Alethiometer under Connor Beasley at Doncaster
21-Jun-2022: Proud Archi makes it five course and distance wins at Beverley
10-Jun-2022: York double for the yard as Northern Express defies topweight under Paul Mulrennan
10-Jun-2022: Gale Force Maya makes it her 10th career win at York
09-Jun-2022: Arch Moon bounces back to form with easy win under Connor Beasley at Haydock
08-Jun-2022: Azure Blue impresses under Paul Mulrennan at Hamilton
Open day at Denton Hall proves a success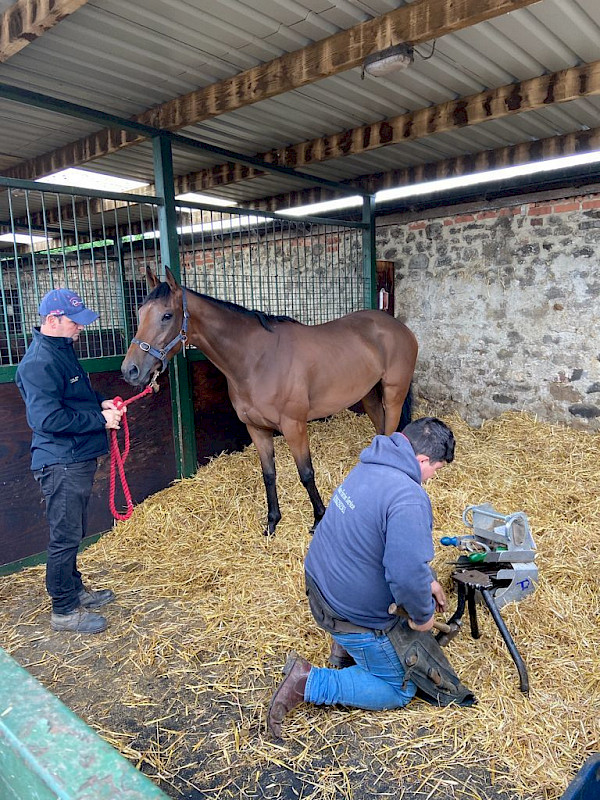 MICHAEL DODS threw open the doors of his Denton Hall stables today (Monday) to welcome racing fans as part of National Racehorse Week.
Dods, who is based at Denton, just outside Darlington, staged an open day to provide a behind-the-scenes look at how a racing stable operates and the various different elements that come together to help support a horse's racing career.
The morning started with a trip to the gallops to watch four of Dods' horses being put through their paces, before there was an opportunity to watch a display of some of the trainer's string using an equine spa.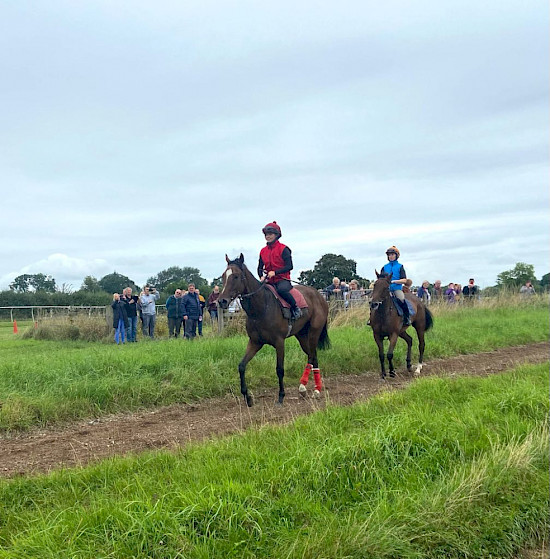 Farrier Danny Souter was on hand to deliver a demonstration of a blacksmith at work, while horse physiotherapist Lee Clark was also present to provide a display of his work and take questions.
Vet Phil Cramp discussed the veterinary needs of racehorses, before Dods' daughter, Chloe, took over for a retraining of racehorses exhibition on Transpennine Gold. Formerly a racehorse under Dods' care, Chloe is retraining Transpennine Gold for a second career as an eventer.
There was also an opportunity for those attending the open day to see some more of Dods' horses in their stables, and catch up with former favourite Barney McGrew, who remains on site as he enjoys his retirement.
"It was a really good day," said Dods' wife Carole, who is heavily involved in the training operation. "We had a lot of people there, which was great. A few of our owners came along, but it was mainly just people who wanted to learn a bit more about how racing works.
"It was a good opportunity for us to show off all the things that go into looking after racehorses. I don't think people could believe some of the facilities, like the equine spa or the exercisers that we have.
"It's great to be able to show that and try to get over the fact that we do whatever we can to look after the horses and give them the best possible treatment and care."
To complete a good day for Dods and his team, the open day preceded a successful visit to Thirsk races, where the County Durham trainer watched Alethiometer triumph in the opening JW 4x4 Northallerton Restricted Novice Stakes.
Ridden by Spennymoor-born jockey Connor Beasley, the two-year-old claimed her first victory on only the second run of her career.
National Racehorse Week began on Sunday with the Malton Open Day, supported by a number of North Yorkshire trainers.